Community plea arises to save Clark Elementary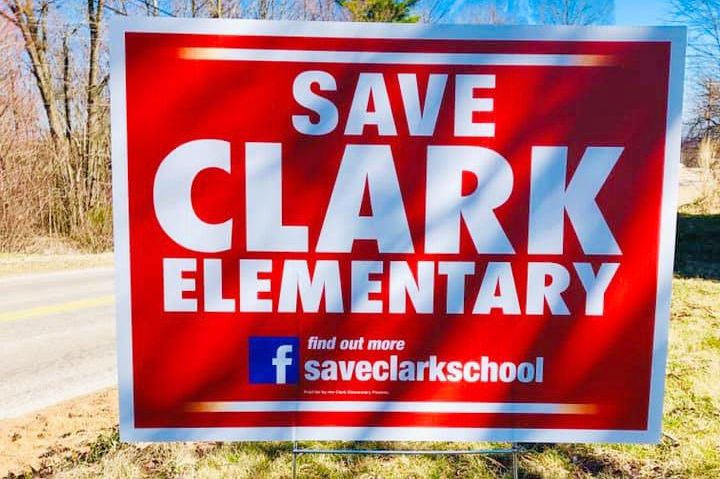 School consolidation is not a new concept. It has been around for decades, and while it may seem to make sense from a financial standpoint to a district, it brings with it many concerns from the public concerning the future of their children.
For those who call Clark Elementary their school, those questions now abound as they wonder what comes next for their children and others as West Holmes School District prepares to consolidate Clark with Killbuck Elementary.
Those people do have a voice and can share their opinions on the SaveClarkSchool Facebook page.
Recently the West Holmes School District school board presented its plan to consolidate the two schools, closing Clark Elementary, and while money-saving issues are at the heart of the decision, it makes it no less stressful or easy to take for the many families who have seen Clark Elementary play a big role in their lives over the decades to the present.
Since that decision several meetings have taken place that have allowed the public to ask their questions and voice their concerns over the coming school-closing topic. During the meetings those in attendance were encouraged to contact a West Holmes School District board member with their questions via phone call or email.
In addition a new Facebook page was designed to allow people to voice their opinions and have their voices heard by the district.
The page was created by parent Dusty Uhl and has given a chance for people to sound off on the school-consolidation issue.
"The reason we created it was because we had a Clark PTO Facebook page, but the teachers can't be involved in any way," parent Suzie Robb said. "So we had to make it entirely community-driven by the parents."
The page has given a voice to the public, and many have shown their loyalty for Clark Elementary in hopes that enough voices will bring the plight of the school to the attention of the district.
Robb said the page and all of the feedback they receive will become part of the presentation the parents will take to the school board as they plead their case to save Clark Elementary. She said they are working on alternate solutions and are in the midst of creating more awareness to the community and the district.
"The entire staff is caring, and the small class sizes enhanced more one-on-one interaction," said Robb, who attended the school and has a child there now. "Losing this school would be a loss to our community and our school district. I know the board is trying, but we are hoping to find ways to move forward without closing the school."
The pleas that have inundated the page have already shown love for the old school. Several comments on the site showcase how meaningful the school has been to those who have either attended there or sent children there.
"I went to this school in my younger days. My grown children went there, and I was really hoping my granddaughters would go there. It is the best elementary school in the country," one poster said.
"Clark Elementary has been a blessing for three of my children who have attended. The small school and classroom sizes are ideal for children to learn, especially those who may need additional attention. The staff at Clark Elementary are second to none," another poster said.
"It would be very sad for students of this community to lose such a great school. It's disturbing that budgets become priority over what is best for the children. Please reconsider the decision and save Clark Elementary," a third person on the website said.
Robb said not only has Clark served as an excellent elementary school, it also has been utilized for special-needs children.
"What they have done there with those special-needs kids is amazing," Robb said. "The special-needs kids are mixed in with the typical kids, and that has been beneficial for all of them. I have seen firsthand what that school and those teachers have done for special-needs kids, and it has been something special."
Robb said because of the smaller classroom sizes, they don't need to segregate special-needs children, and they can integrate them into the school population more easily.
"There are so many facets and so many passionate people who love this school," Robb said. "This page has given us a way to share, and it has actually brought us closer together as a community. We are actually learning more about each other because of this process."