Dover City Schools anticipates significant financial challenges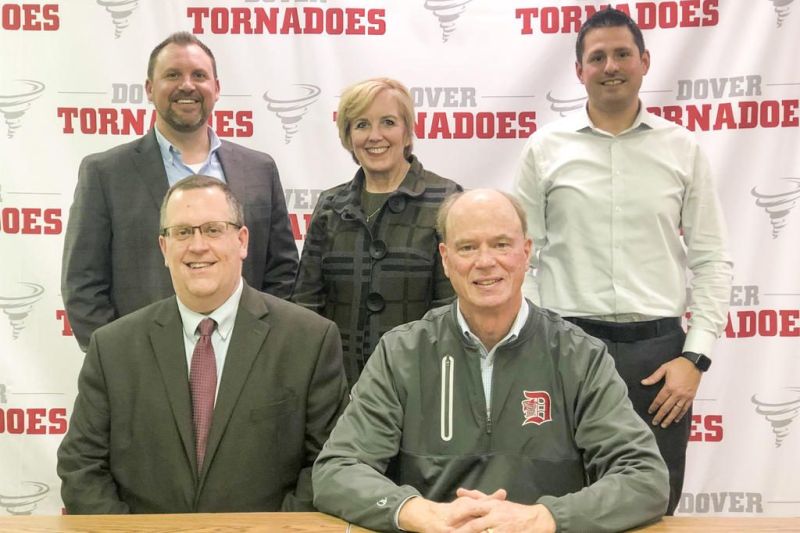 At the board of education meeting held May 12, Dover City Schools treasurer Andrew Bache presented the board with a five-year financial forecast amidst the COVID-19 health crisis.
"For years Dover has taken many proactive steps to maintain the leanest budget possible for taxpayers," Bache said. "This is especially important in times of crisis as the district must come up with an action plan in light of even deeper funding reductions from the state."
Last week the governor announced a $300 million reduction in state funding to k-12 schools yet this school year. While the district will receive an additional $267,000 in federal funding through the CARES Act, for Dover this is offset by a $384,000 immediate reduction in state funding. In addition the district is forecasting an additional state funding reduction of 5% for fiscal year 2021, which begins in July 2020.
"It's unfortunate but understandable when you consider the economic impact of the pandemic on all of us right now," Superintendent Carla Birney said. "However, with only two months left in the fiscal year, immediate changes at this point are limited, and we must prepare for additional reductions to revenue in the future."
Already facing recent revenue challenges, district staff members agreed to 0% increases on base salaries for fiscal year 2020 (this 2019-20 school year). The district also reduced nine teaching positions since the 2017-18 school year.
While the district did receive additional revenue after the countywide triennial update last year, those funds did not completely offset the levy that was removed from the ballot last fall.
"We continue to anticipate significant financial challenges in the near future," Birney said. "We pledge to analyze all of our spending and stretch our lean budget just as we've always done, but like so many organizations today, it will leave us with some difficult decisions."
School district leaders have a plan to communicate with parents and taxpayers about the financial status of the schools to ensure as many residents as possible are informed about what's at stake during these uncertain times.
"As more information becomes clear, we will continue communication with you. In fact, expect to hear more about finances in the coming months," Birney said. "Communicating the financial health of our schools in a transparent manner with taxpayers has always been a priority, and we pledge to continue that conversation with you."