Drive for hygiene products a success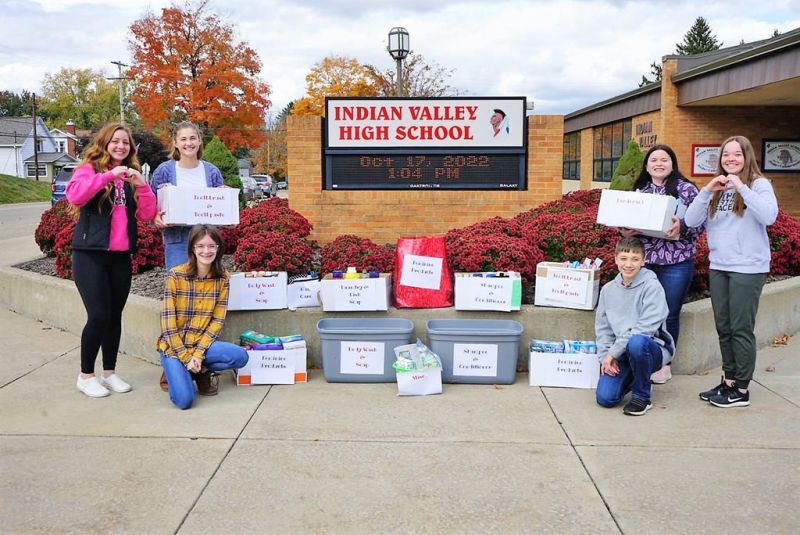 Indian Valley High School organized a drive for personal hygiene products to stock at the school for student use. Students and community members were asked to bring donations to the home football game on Friday, Oct. 14, and student leaders volunteered at the gates of Brotherhood HVAC Stadium to collect and organize the donations.
"I am grateful and overwhelmed by the generosity and support from our community," Indian Valley High School Principal Robert Clarke said. "The response to this need was better than expected."
Donated products included toothbrushes, toothpaste, body wash, bath soap, deodorant, shampoo, laundry detergent, feminine hygiene products, combs, lotion, cologne and hand sanitizer. The hygiene products will be stocked in a discrete, self-serve location in the school for students.
The district is still accepting additional monetary and product donations to help sustain this service for students. Call Clarke at 740-254-4262 or email rob.clarke@ivschools.org.