Exchange programs benefit families and students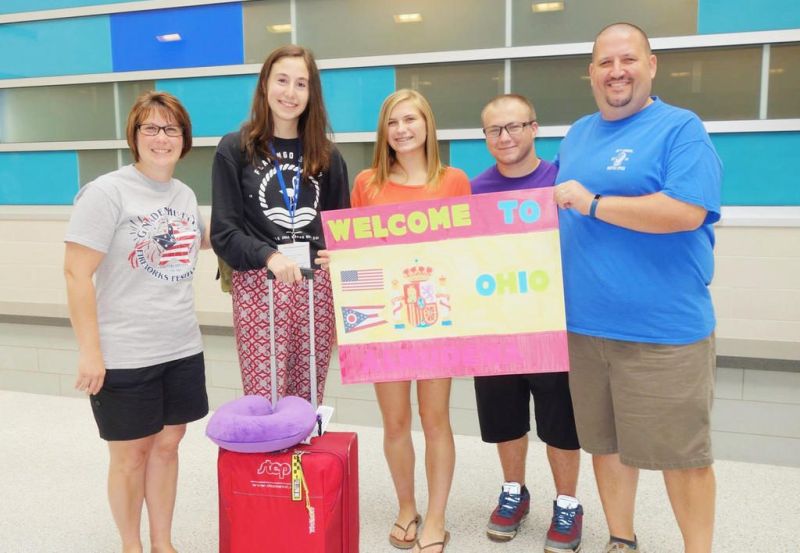 Soon schools will begin a new year of classes, and those classrooms will be dotted with students from other nations of the western world. Ryan Dunfee, who works with two agencies, Academic Year in America and the PAX Program of Academic Exchange, to coordinate student exchanges in the area, said several students will arrive to gain knowledge in several local counties as school begins.
"Students from Spain and Brazil will be at Tusky Valley," Dunfee said. "Mexico and Brazil are represented at Harrison Central, New Philadelphia schools will have students from Germany and Spain, Central Catholic has one from Germany, Carrollton has kids from Spain and Germany, and Strasburg hosts a student from Spain."
Dunfee said there are normally 15-20 students in the exchange program within the area in which he helps to find host families. "And we're still working to find families to host some students," he said. "Of the families who sign up to have a student stay with them, there are always a few who have to back out. Family circumstances change sometimes, and there are always good reasons, but then we have to find new families."
Dunfee said the process of matching families to students begins here in January. "The students begin applying for the program in their home countries in December for the following year," he said. "To qualify, they need to have a certain level of proficiency in English and have at least a C average or better in grades. Of course the differences in curriculum from their home country and here can make a big difference in what level they'll be studying."
The U.S. State Department also oversees an exchange student program, and reciprocal programs often offer scholarships, according to Dunfee.
The international students studying in local school systems will begin arriving in the next couple of weeks, just before school starts.
"They try to get here with a little time to get acclimated," Dunfee explained. "If they'll be participating in sports or other extra activities that begin before classes, they get here sooner. Host families meet them at the airport, and I am also there to welcome them and make sure everything gets started smoothly."
The rewards for both students and families can be great. The relationships built during the school year last beyond the final bell in spring. "The feedback we get from families is usually very positive," Dunfee said. "Many of the families and students stay in touch, and I know families have traveled to visit students in their home countries after hosting them in the U.S. They often develop close relationships with the kids, and it can be hard to say goodbye at the end of the year."
To be a host family, the qualifications are fairly simple. "You have to provide them with a real bed in a room with a window, give them three meals a day and make sure they get to school and events," Dunfee said, "just the same as families do for their own children."
Families who would like to know more about hosting a student, especially if they are able to step in for classes this year, should call Dunfee at 740-269-8888 or 740-229-0103 or email sharecultures@msn.com. Applications online are available at www.sharecultures.com.
Dunfee has worked with Academic Year in America for 18 years and the PAX Program of Academic Exchange for 23 years. Their websites are www.academicyear.org and www.pax.org.
According to a 2018 report released by the Institute of International Education and the U.S. State Department Bureau of Educational and Cultural Affairs, the number of students from abroad studying in the U.S. has risen in recent years, topping 1 million for the past three. The U.S. is the top host of international students, who contribute more than $40 billion to the U.S. economy in tuition, room and board, and other expenses.
"It's a rewarding thing to do," Dunfee said. "It is a positive thing for families and students."