Exciting times now, in future for Triway schools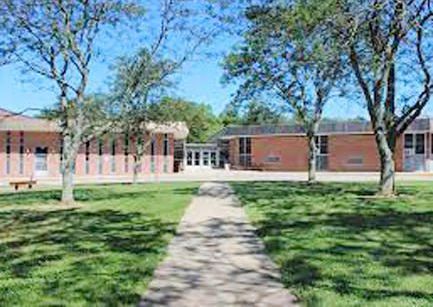 Exciting things are happening in the Triway Local Schools this year. Not as exciting as in a couple years, when the district opens its K-12 building, but exciting nonetheless.
Triway will join Waynedale as the final school districts in Wayne County to build new facilities. Like Waynedale, it will feature an all-in-one school that Superintendent Nate Schindewolf says will increase the district's efficiency along with cutting costs.
"It's collaboration between staff," Schindewolf said. "It doesn't seem like it would be a big thing, but we have 97 square miles. We won't be operating four or five food services, cafeterias, maintenance departments, things like that. Things like mentoring programs, you'll be able to walk down the hall rather than get on a bus to travel from one elementary to another."
Though the new facility may not open until the fall of 2025 – it was originally slated for 2024 but a 250,000-square-foot building doesn't go up overnight in the era of clogged supply chains – things are being done now in anticipation.
That includes anything from building a new parking lot at the high school, since the school is being constructed on the old one, to moving sixth-graders from the two remaining elementaries — there were three up until three years ago — to the middle school in anticipation of the new building's format.
At the new facility, there will be three schools which will still operate as Triway Elementary, Triway Middle School and Triway High School, but now there will just be one electric bill.
Back in the present day, at the old schools, Schindewolf beamed at how his district managed things during the pandemic and said the district emerged in good shape, though there are still some battles.
"I couldn't be prouder," he said. "It doesn't matter if we had somebody walking out of college into their first year of teaching or someone who was here for 35 years. Nobody was trained on how to handle it. But we all adapted. We had people that were driving by their (students') houses just to wave so they had that quick interaction.
"Graduation was very unique. It allowed us to really talk to every single family. I was proud of their creativity. They came up with some great ideas to engage their students. They want above and beyond and it says a lot about educators to face something like that and pull it off."
A silver lining to emerge from the pandemic, Schindewolf said, was enhanced tech skills district-wide. Forced to go to Zoom classes in the early days of the pandemic, the superintendent said the faculty is now prepared to do that again if necessary and that some of the technology is still used from time to time.
"We got to a point where we were definitely Zoomed out," he said. "But If I need to have a quick meeting, and we don't necessarily want to drive somewhere, you can jump on Zoom real quick. There's a lot to be said for face-to-face meetings and just be seeing people. It's nice to see people returning to face-to-face education.
"It was a challenge for everybody. It changed education and we quickly managed that the best we could."
Another thing to emerge from the pandemic was a focus on mental health, of both students and faculty. Schindewolf acknowledged the power of relationships and how important they can be at times like the pandemic, which he hopes is fading.
"We were intentional about adding professionals in that (mental health) realm," he said.
On the lighter side, Schindewolf said the new school being built means having to say goodbye to "The Pit," Triway High's unique and iconic gym, which provides a distinct homecourt advantage. He hopes its replacement will satisfy the traditionalists.
"That's a hot topic," he said. "We have some plans to have a unique gymnasium. Not The Pit, but not a traditional standard gymnasium. We hope to replicate some of The Pit feel.
"We had a lot of requests."
He said squares from The Pit may be sold in the future as a fundraiser.
New faculty and staff in the district for the 2022-23 school year include Victoria Ogg, high school art teacher' Angela Mullen, middle school intervention specialist; Jennifer Meenan, Elementary Gifted Teacher; Madeline Rowland, kindergarten, long-term substitute; Rachelle Ogden, licensed social worker; Cheryl Bodjanac, speech language pathologist; Stefanie Tuttle, Food Service Supervisor; Ashley Hershberger, middle school special education paraprofessional; Wendy Hutchison, elementary custodian; and Steve Alexander, bus driver.