Farm to School program is planting seeds of growth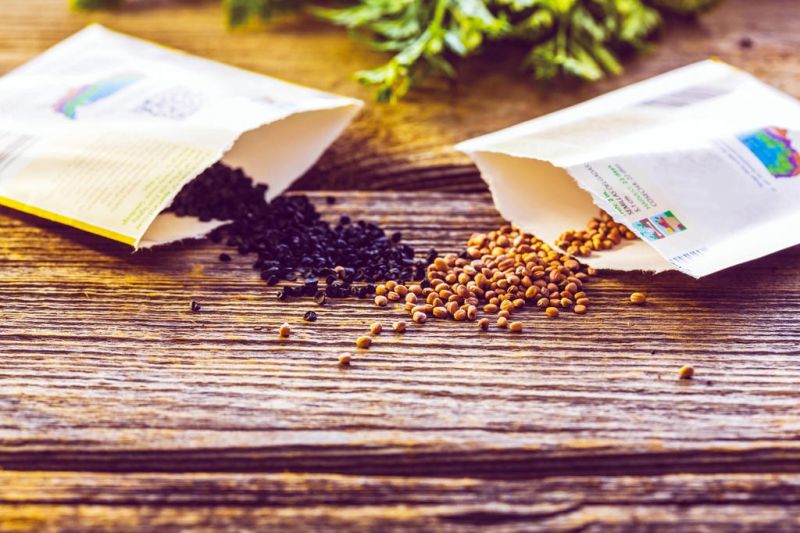 Kristina Windland had a master plan. She was going to install 17 gardens throughout Stark County to give local school students hands-on experience with growing their own food, and then the coronavirus shut down life as most know it.
As coordinator of the Farm to School program through the Stark County Educational Service Center, Windland was determined to find a way to make the program work, no matter what the challenges.
"I wanted to get kids outside, connect them with their food and augment the lessons their parents and teachers are giving them at home and online," Windland said. "There is just something empowering about growing your own food, especially in uncertain times. It provides a sense of security. That's important right now because a lot of kids and families are feeling stressed."
Windland knew of a program offered by StarkFresh, a Stark County nonprofit dedicated to fighting hunger by creating pathways out of poverty.
Executive director Tom Phillips also had found himself in a bit of a quandary. He had 90,000 packets of seeds he intended to distribute as he had every year for the past five years — through Canton public health, libraries and places where people congregate. He was a little more than halfway through when plans were foiled by the coronavirus.
That's when Windland and Phillips put their heads — and their resources — together and came up with a plan.
"We knew about the grab-and-go meals that local school districts were providing their students and which had become even more important to families now that kids were at home," Phillips said. "In talking with Kristina, she thought we could distribute the seeds to area families through the food program."
Windland said she lives across the street from one of the local schools, so she had seen people lining up for the grab-and-go meals and knew it would be an efficient way to get the seeds into the hands of people in the community. But there was still another issue to be addressed.
"Most people don't know how to grow their own food," Phillips said. "So giving them seed packets alone wouldn't accomplish our goal. We saw that we had to provide an educational component as well."
Working with Stark County master gardeners and OSU Extension, Phillips said he and Windland added a section to the Farm to School's website that shows people how to start gardening.
"Offering this information online fits right into our mission at Farm to School to connect classrooms, cafeterias and communities," Windland said, adding there are a number of activities on the website including virtual field trips to some of the agricultural locations where they would normally take students on a physical field trip.
Putting it together
Windland and her 7-year-old son, Cooper, assembled packages to distribute 26,000 seed packets to participating local schools. "We couldn't have done it without him," Windland said.
The ESC courier then transported the packets to the schools.
Schools distributing seed packets with their grab-and-go meals are Canton Local, Marlington, North Canton, Fairless, Lake, Louisville, Perry, Plain, Osnaburg, Brown, Minerva, Sandy Valley and Tusky Valley. The seed packets include a variety of vegetables, fruits, herbs and flowers such as pumpkins, tomatoes, squash, eggplant and cauliflower.
Both Windland and Phillips still hope to install the gardens at a later date this summer, planting for a fall harvest.
Farm to School is a grant-funded program that connects local farmers with schools and gives students hands-on education about the local food system, nutrition and local agriculture.
According to Windland, funding this year came through a grant from the Stark Community Foundation and contributions from participating school districts. In previous years funding had come from USDA Farm to School Planning and Implementation grants.
Families can access lessons about how to start gardening, cooking with home-grown produce and more at www.farmtoschoolstarkcounty.com. The site also provides lessons specifically geared to elementary and middle school students.