February events on the schedule at Orr library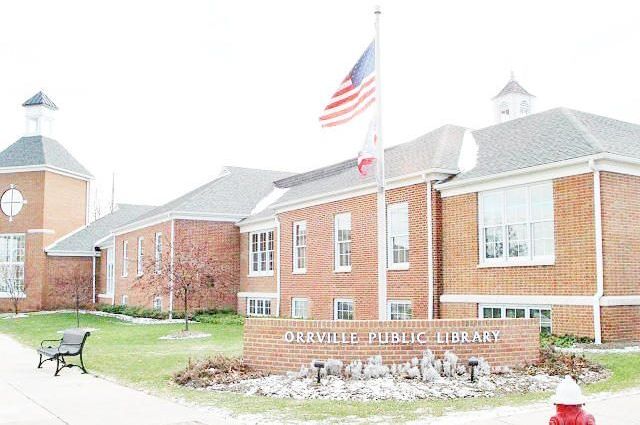 The Orrville Public Library, 230 N. Main St., Orrville, will offer numerous programs in February.
Registration is required for programs and can be done online by clicking on the program title on the website calendar at www.orrville.lib.oh.us. Registration also can be made by calling the library at 330-683-1065.
Registration for Spring Story Times will begin Monday, Feb. 10. Beginning the week of March 2 and ending April 23, Story Times are offered for age 9 months to 5 years. For those in k-2, a program called Art in the Afternoon will be held. Class sizes for this free program are limited.
There will be an Instant Pot Class at 6 p.m. on Monday, Feb. 10. Feel free to bring an Instant Pot for some hands-on practice. Bring the recipe, the ingredients and the Instant Pot to be walked through it. The program is free.
Students grade 6-12 are invited to Teen Builders at 4 p.m. on Thursday, Feb. 13. The library will provide the LEGOs. The program is free.
Kids grade k-6 are invited to the February Read-In. Wear some warm PJs; bring a blanket, pillow or favorite stuffed friend; and come to the library for this free event from 1-3 p.m. on Friday, Feb. 14. The afternoon will end with a cookie and some hot chocolate.
"Behind Closed Doors" by B.A. Paris will be the February Book Club selection. This is a thriller. Check out the book in a variety of formats from the circulation desk. The group will meet for discussion on Tuesday, Feb. 18. Choose from either the 10 a.m. or 6:30 p.m. session. No registration is required. New members and occasional drop-ins are always welcome.
Adult Craft Night is for whatever craft project one is working on. Craft materials will be available for collage, bracelet making, embroidery, coloring pages and materials, and yarn for knitting and crocheting. The event will begin at 6 p.m. on Thursday, Feb. 20.