FFA hosts Elementary Ag Days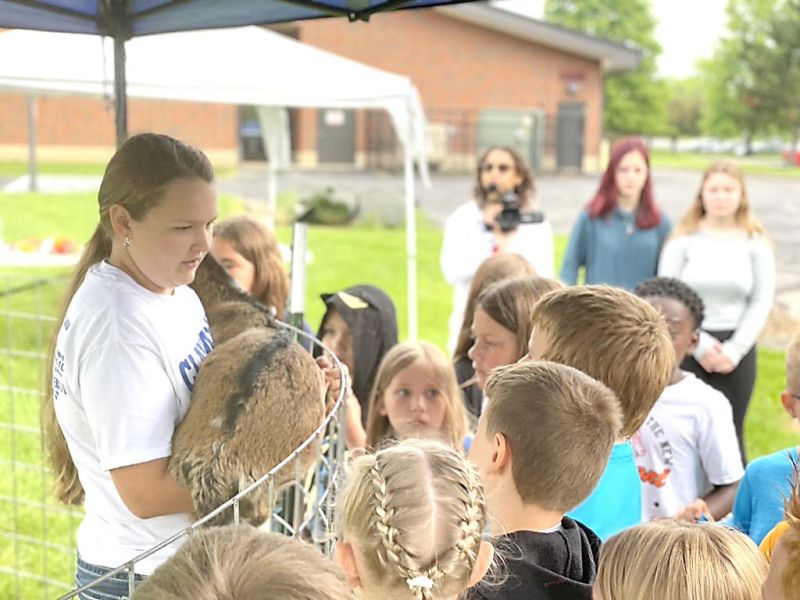 On May 18 and 19, Claymont FFA members hosted students grades 2-3 for the first Elementary Ag Days. Each day FFA members led various learning stations and activities such as crafts, planting, tractors, safety and animals.
High school members created their own stations and planned the activities at their individual stations. The elementary students also had homemade ice cream and sang songs.
There were a total of 140 students the FFA chapter hosted. The idea came from FFA members wanting to create an environment where younger students would be able to have fun while learning about topics related to agriculture that impact them in their everyday lives.
The Claymont High School agriculture program currently has 43 students. The program offers a variety of classes including agriculture, food and natural resources; animal and plant science; animal anatomy and physiology; and food science. The Agriculture Education program and FFA work as intracurricular programs to develop high school students.
The Claymont High School agriculture teacher is Sydney Burns. Visit www.claymontffa.theaet.org.