Garaway grad earns Dutchman Hospitality scholarship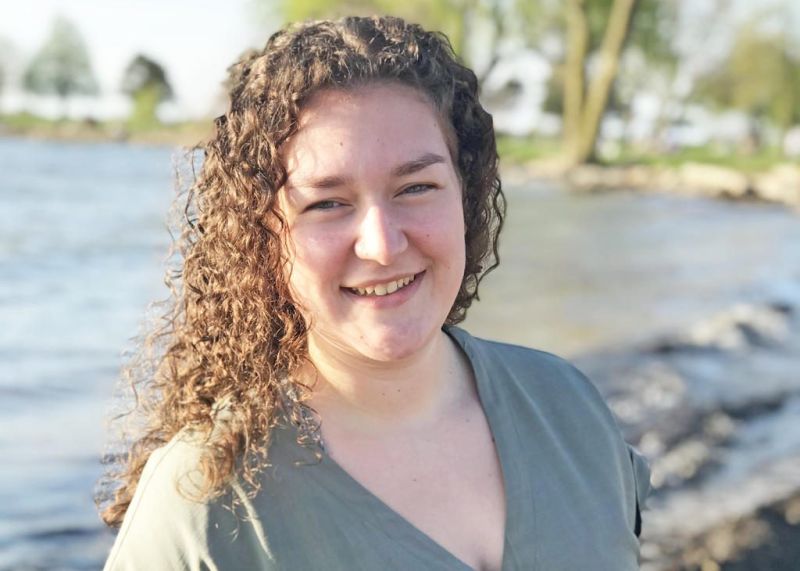 Dutchman Hospitality Group recently announced Ashley Miller, a 2020 Garaway High School graduate and the daughter of Roy and Karen Miller, has been chosen as one of four recipients of the annual Dutchman Hospitality scholarship awards.
Miller has been employed by Der Dutchman Restaurant in Walnut Creek for the past two years, working as a hostess and cashier. While attending Malone University, she plans to continue working at Der Dutchman Restaurant on weekends, holidays and summer breaks.
"I have wanted to help people for a long time and realized God has called me to fulfill this purpose by becoming a nurse," Miller said.
Miller's goal is to give her patients the best care possible, helping them recover and return to their normal lives. "By learning to trust God's plan and timing for my life, I am able to focus on the present and realize how grateful I am to have everything and everyone in my life," she said.
The company scholarship program was established as an additional benefit for employees pursuing a post-secondary education. Dutchman Hospitality Group annually awards scholarships to employees that apply and meet the following criteria: currently employed by Dutchman Hospitality Group, a senior in high school or already pursuing a post-secondary education, holds a cumulative GPA of at least 3.0, has not previously received the DHG scholarship award, and worked a minimum of 500 hours in the previous 12 months.
Recipients are chosen by a committee of persons within the company, with funds awarded directly to the applicant's school of choice.
"We are honored to award these scholarships and be a small part in shaping the future lives of our employees. It is our desire to provide support and encouragement as they work to achieve their personal goals," said Mike Palmer, president of Dutchman Hospitality Group. "One of the most rewarding parts of managing a company is watching employees grow, learn and develop life skills that will serve them well into the future."
Dutchman Hospitality Group was founded in 1969. What began with a 75-seat restaurant in Walnut Creek has grown for 51 years and now includes six restaurants, three inns, five retail shops, a market, a theater, and a wholesale food and restaurant supply company, with locations in Walnut Creek, Berlin, Sugarcreek, Bellville and Plain City, Ohio and Sarasota, Florida.