Great Decisions series returns Feb. 2 with Gen. Hertling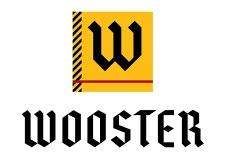 The lecture series, Great Decisions of Wayne County, will return to The College of Wooster campus this semester with three speakers and two film showings in Gault Recital Hall in Scheide Music Center. The lecture series will center on Russia's War Against Ukraine: Causes and Consequences. All events will start at 7:30 p.m. and are free and open to the public.
The Great Decisions lecture series is a joint venture between The College of Wooster and the local Wooster community. It began in 1981 and has run annually with the primary purpose of bringing experts to the region on various issues pertaining to foreign policy and international affairs. The goal is to contribute to the ongoing education of Wooster students and area residents alike.
This year's series will commence on Thursday, Feb. 2 with Mark Hertling, retired lieutenant general of the U.S. Army and former commanding general of the U.S. Army Europe, presenting on Russia's Illegal War in Ukraine: The Changing Campaign.
Hertling is a retired U.S. Army officer with a 37-year distinguished career that included commanding every organization from platoon to field army. He commanded the 1st Armored Division in Iraq during the troop surge of 2007-08 before becoming the commanding general of the U.S. Army Europe and the Seventh Army.
Hertling is now a senior advisor to Mission Readiness, a nonprofit, bipartisan organization of retired military leaders who call for smart investments for America's youth, and an advisory member to Operation Gratitude, a California-based organization that supports service members, first responders and healthcare providers. He is a national security and military analyst for CNN who has made frequent appearances on the network to discuss updates to the war in Ukraine.
The second event in the series will be Tuesday, Feb. 21 with Michael Bociurkiw presenting On the Ground in Ukraine: Reflections from a Year of War Reporting. Bociurkiw is a global affairs analyst, speaker and journalist in both print and live media.
The Great Decisions series will feature two showings of the documentary film, "When Spring Came to Bucha," which is set in the aftermath of Russian occupation in the small Ukrainian town of Bucha. The film will be shown at Gault Recital Hall in Scheide Music Center on Friday, Feb. 24 and Friday, March 3.
The final speaker will present on Monday, March 6. Vitaly Chernetsky, professor at the University of Kansas Department of Slavic, German and Eurasian Studies and past president of the American Associate for Ukrainian Studies, will give a lecture on the topic of Ukrainian Culture and the War Response: Ideas, Memories, Hopes.