Green Local preparing 2 options for start of school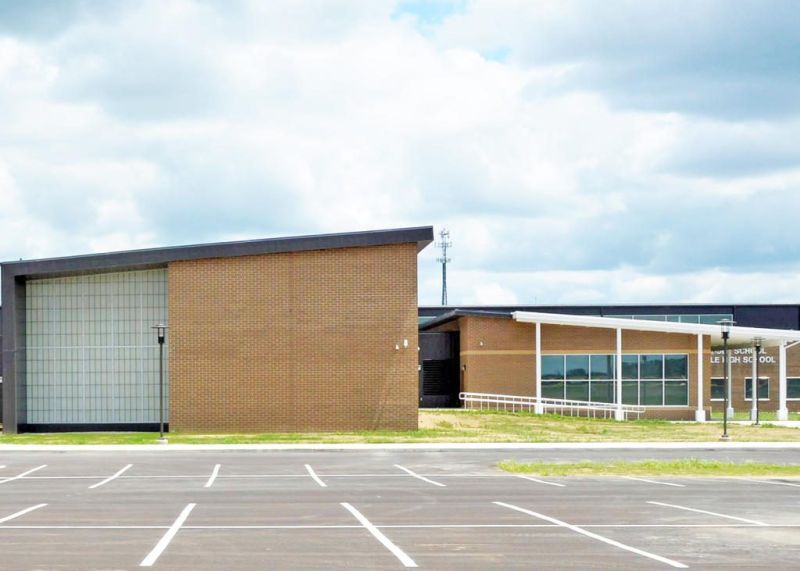 As the 2020-21 school year approaches, Green Local Schools prepares for two options for students: five days a week in the classroom or totally online learning.
High school and middle school principal Andy Bratcher said that after planning by two committees, a safety and an academic committee, the district in Smithville was prepared to present the options to the community.
"We are really grateful to all our teachers and the community for making the best of a very difficult situation last spring," Bratcher said. "I really believe that we have a good plan to have students back in the classroom setting, and we have an online option if a family just isn't ready for that or if a deterioration of the virus situation forces us to go totally online again. We are at the point where we are trying to keep parents informed as we move through this."
Surveys and a Zoom meeting were held the week of July 20 to allow parents an opportunity for input and questions about the plans.
Bratcher said additional details will be communicated to parents between July 27 and Aug. 24, with Aug. 25 being the first day of school.
The schools' safety policy concentrates on vigilantly checking for COVID-19 symptoms, washing and sanitizing hands to prevent disease spread, thoroughly cleaning and sanitizing the school environment to limit spread on shared surfaces, practicing social distancing, and a face-covering policy that strongly recommends masks for all students grade 3-12 at school and on the bus, as well as face coverings being required for all teachers and staff.
The academic plan was the result of a very close collaboration between the administration and teachers, according to Bratcher. "We've done some really good planning to keep the kids engaged," he said.
The schools will use a video-based online curriculum called Acellus.
Students who will learn online from the beginning of the school year will receive instruction from Acellus, an intuitive, comprehensive, video-based online curriculum. They will be monitored by a GLS teacher (the teacher assigned to this position has not yet been determined) and have access to content specialists.
All teachers will be trained in Acellus. Teachers will use Acellus in the classroom in some capacity.
"Acellus is a great tool for intervention and enrichment. Additionally, if we had to transition to online learning, both the teachers and students will be familiar with the curriculum," Bratcher said.
Green Local teachers used a variety of platforms like Zoom, GoogleClassroom, et cetera, when schools closed last spring.
"When everyone is using different platforms in different ways, it's hard to support students and families online," Bratcher said.
To streamline online learning and communication, the district will train teachers to use OTUS, an online learning management system.
OTUS integrates with online resources and organizes them in a user-friendly way. There is an app for parents to have access to student progress and classes. OTUS will be used for all online resources, lessons and communication starting in the fall.
In the case the schools need to transition to online learning, teachers will supplement the Acellus curriculum through OTUS.
"We believe we've got a well-thought-out plan," Bratcher said, "and we are confident our families will be really supportive."