Hands-on learning is how it's done at BCC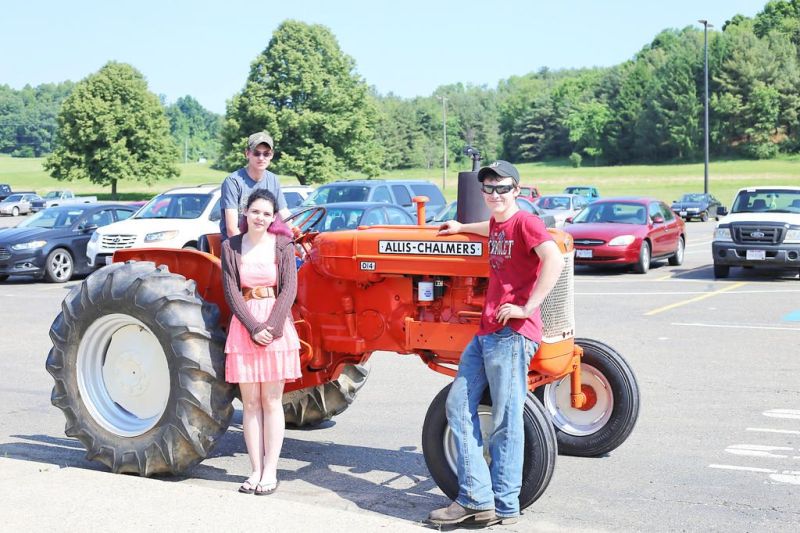 The Buckeye Career Center's agriculture and diesel technology and commercial truck technology students recently completed two large automotive projects. Juniors Christopher Toole (ag and diesel, Tusky Valley) and Chase Meese (commercial truck, Indian Valley) worked much of the school year to construct the dump truck portion of a 2004 International and refurbished many other features.
The students built the dump truck frame, installed the hydraulics and painted the exterior of the truck. The students were assisted by their classmates and also by the CAD/development and design lab, which designed the hitch, and the welding lab, which fabricated the pintle hitch and hydraulic stand.
Also completed by the ag and diesel and commercial truck labs was a late 1950s Allis- Chalmers D-14 tractor. Juniors Zachary Beckett (commercial truck, Conotton Valley), Gwendalynne Barber (ag and diesel, Carrollton) and David Buehler (ag and diesel, New Philadelphia) rebuilt the tractor's transmission, refurbished the unit and painted the exterior orange. The auto collision repair lab assisted in the painting process.