With changes, Wayne College plans for fall reopening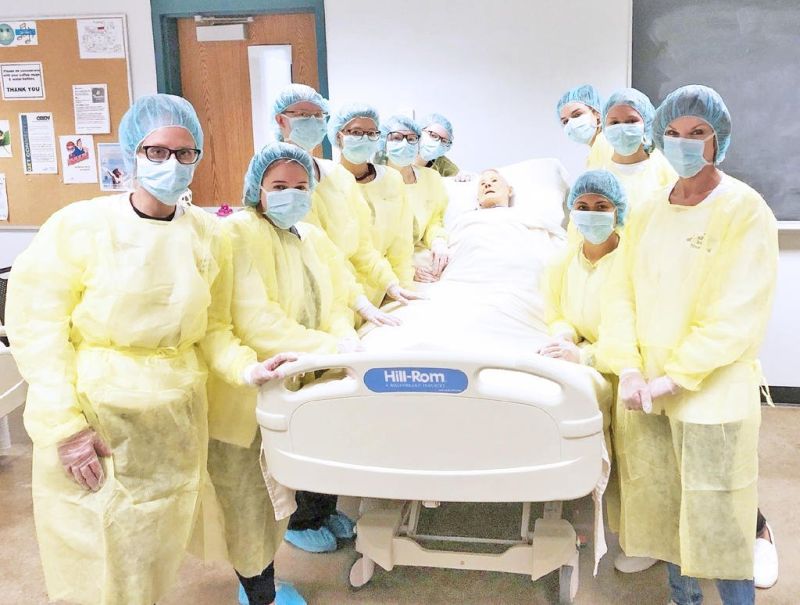 Classes will resume in person at Wayne College this fall, although things will look different, according to Dr. Jarrod Tudor, dean of the college.
Students and faculty will all wear masks, social distancing measures will mean even smaller class sizes, many classes will again be offered online and fall sports are canceled. Some students may choose to attend totally online.
"Planning and flexibility will be what will get us through this," Tudor said. "Planning for this fall is like with any other entity — public or private — an on-going process."
Tudor said the changes started last March with Ohio Gov. Mike DeWine's quarantine order and have not stopped since. "I like to think we've been fairly nimble navigating all this, and I have our outstanding faculty and staff to thank for that," he said.
When the virus hit in mid-March, in-person classes were moved online and spring sports were canceled. Instructors basically had spring break to totally pivot their methods of teaching. And students had to navigate a scary new world "inside" and out of the classroom.
"I couldn't have been more proud of everybody under very trying circumstances," Tudor said.
Wayne College is a regional branch of the University of Akron, along with Medina and Lakewood. Its ultimate mission is to prepare students to complete bachelor's degrees at the University of Akron's main campus. Wayne College also offers associate degrees and two bachelor's degrees at the Orrville campus. Students can complete entire four-year programs in business administration, nursing, early childhood and special education, communications, and social work.
Tudor said the application process including financial aid has not really had to change. The changes come in the classes and other programming. "We're following the CDC and State of Ohio guidelines to inform our instructional setting," he said.
Tudor said the state has been incredibly flexible. "We have education majors, for example, who need to complete student teaching for their licensing requirements," he said. "Ohio said we could allow them to work with a mentoring teacher in the virtual setting to meet those requirements."
Several other fields of study also require internships and externships, Tudor said. "These students are there knocking on the door to their future right now. No doubt we've had to get creative in our approaches to these kinds of challenges. We're lucky we've got terrific partners within the field of education and the community at large," he said.
Tudor said one of the tougher areas has been the nursing programs. "There is no online nursing," he said. "The human component is essential, and biology and anatomy courses need to have labs."
Partnering medical education providers in the area have worked closely with the college to address the changing needs and how accommodations can be made to help students meet requirements while ensuring their safety and the public's.
Tudor said some services on the campus will not be available or will be scaled back. Food services will be substantially curtailed, and the gym, workout rooms and locker rooms will be closed.
An immense daily sanitization process will include faculty, students and instructors all taking responsibility for sanitizing their areas repeatedly during the day.
"It is just on too huge a scale for only our custodial staff alone to handle," Tudor said.
Tudor said the school is adding some additional custodial staff. "We're just going to have to accept this as a new reality," he said.
Tudor said the school has purchased about five times its usual budget on cleaning products, spray bottles, hand sanitizer and masks.
"Nothing is more important than the health and safety of our faculty and students, and we'll do whatever it takes," Tudor said.
In spite of all these challenges, Tudor said he is very excited about the fall. "That's what's so great about this field: the renewed excitement and potential every year," he said. "I don't think even this pandemic can stifle that."