Holmes County OSU Extension to continue teleworking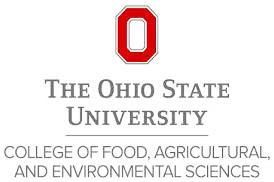 Ohio State University Extension will continue operating via its teleworking plan for all employees and keep physical OSU Extension offices closed to the public until further notice. This remains in accordance with the Ohio State University's decision that all university employees, with the exception of essential facilities workers, are to continue teleworking and remain off campus, physical distancing and taking all other precautions to stay safe.
Ohio Department of Health director Dr. Amy Acton recently extended Ohio's Stay Safe Ohio Order through May 29. While some businesses and organizations in the state are starting to reopen as of early May, the guidelines for reopening offices via the governor's office require personnel to work from home when possible.
OSU Extension has invested in technology that allows personnel to work from their homes. Programs intended to be held face to face have been adjusted to a virtual format, and personnel can still be contacted by phone or email. The physical Extension office in each county will remain closed through July 6, unless a decision is made by Ohio State to return sooner.
"We are looking at a phased transition over time, and we have a transition team in place to ensure we have a comprehensive plan for the safe return of our employees and clientele," said Jackie Kirby Wilkins, OSU Extension interim director.
Per previous Ohio State decision, all university in-person events are still cancelled through July 6, and Extension activities planned through July 6 will continue to be held virtually or cancelled. Ohio State will continue to evaluate and update plans based on evolving conditions with COVID-19.
The Holmes County office of OSU Extension can be reached in many ways. Its website at www.holmes.osu.edu and Facebook pages at www.facebook.com/HolmesCo4H and www.facebook.com/OSUEXTHolmes/ have many resources posted for convenience.
One also can call 330-674-3015. All calls are going to voicemail at this time. Leave a message and it will be forwarded to the appropriate person.
One also can reach staffers by email: Gary Graham, agriculture and natural resources, at graham.124@osu.edu; Kate Shumaker, family and consumer sciences, at shumaker.68@osu.edu; Janessa Hill, 4-H youth development, at hill.1375@osu.edu; and Ashley Gerber, office associate, at gerber.248@osu.edu.