Kent State Tuscarawas teachers are recognized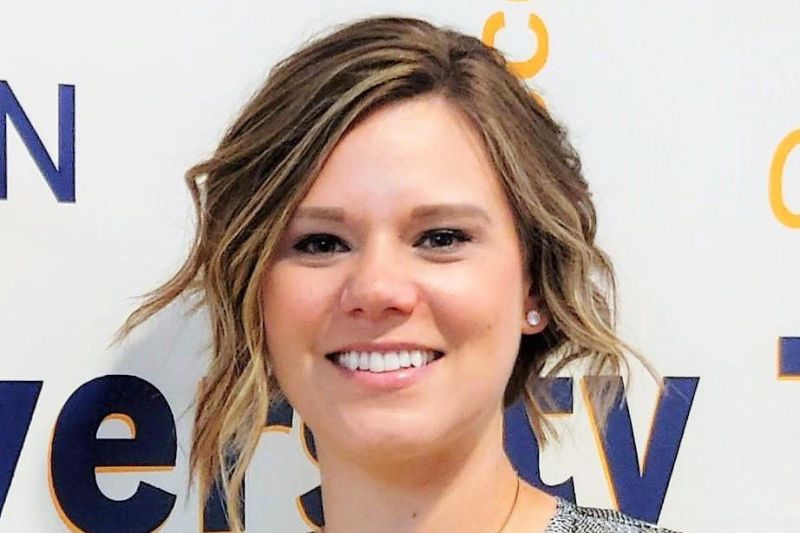 Two Kent State University at Tuscarawas teachers were recognized recently when the Tuscarawas County University Foundation announced the 2020-2021 Distinguished Teaching Award winners.
Nursing lecturer, Samantha Bonaduce, MSN, RN, received the full-time teaching award, and Patrick Faller, adjunct English instructor, received the award for part-time teachers.
The purpose of these awards is to recognize the importance placed on superior teaching and to provide encouragement for teaching achievement. Award winners posses a comprehensive knowledge of the subject matter, organize and present the subject matter effectively, stimulate thinking, develop understanding, demonstrate resourcefulness and inspire interest.
Initiated in 1979 by the Tuscarawas County University Foundation, the awards emphasize the importance placed on excellence in instruction at Kent State Tuscarawas. Students, alumni, faculty and administrators had the opportunity to nominate one full-time and one part-time faculty member for the awards.
Bonaduce, of Dover, teaches several second-level nursing courses, including Nursing Agency II and III, LPN to ADN Transition, and Psychosocial Self Care Deficits. Beginning her teaching career at Kent State Tuscarawas nine years ago, Bonaduce has been a full-time instructor in the classroom and laboratory settings for the past five years.
"I know how rigorous this nursing program is having gone through it myself many years ago and for a student to feel inspired to take time out of their truly overwhelming and busy schedule and think of me is rewarding. I feel empowered with purpose and so very grateful," said Bonaduce. "I enjoy guiding students to understanding and applying the amazing profession of nursing to their practice. Watching students grow and learn each day is a blessing."
Faller, of New Philadelphia, has been teaching College Writing I and II at Kent State Tuscarawas since 2011. He has also recently taught the Honors Colloquium and Poetry Writing I.
"Teaching keeps me close to writing, which is what brought me to teaching and what fuels my teaching currently," said Faller. "I feel lucky that I get to observe and interact with student writers as they discover, shape, reconsider and refine their ideas through writing. This award, to me, reinforces just how much of a collaborative, interactive, living process teaching is."
To learn more about the Distinguished Teaching Award and to see a list of past recipients, visit www.kent.edu/tusc/faculty-staff/distinguished-teaching-award.