Lahm Family Scholarship created with the HCEF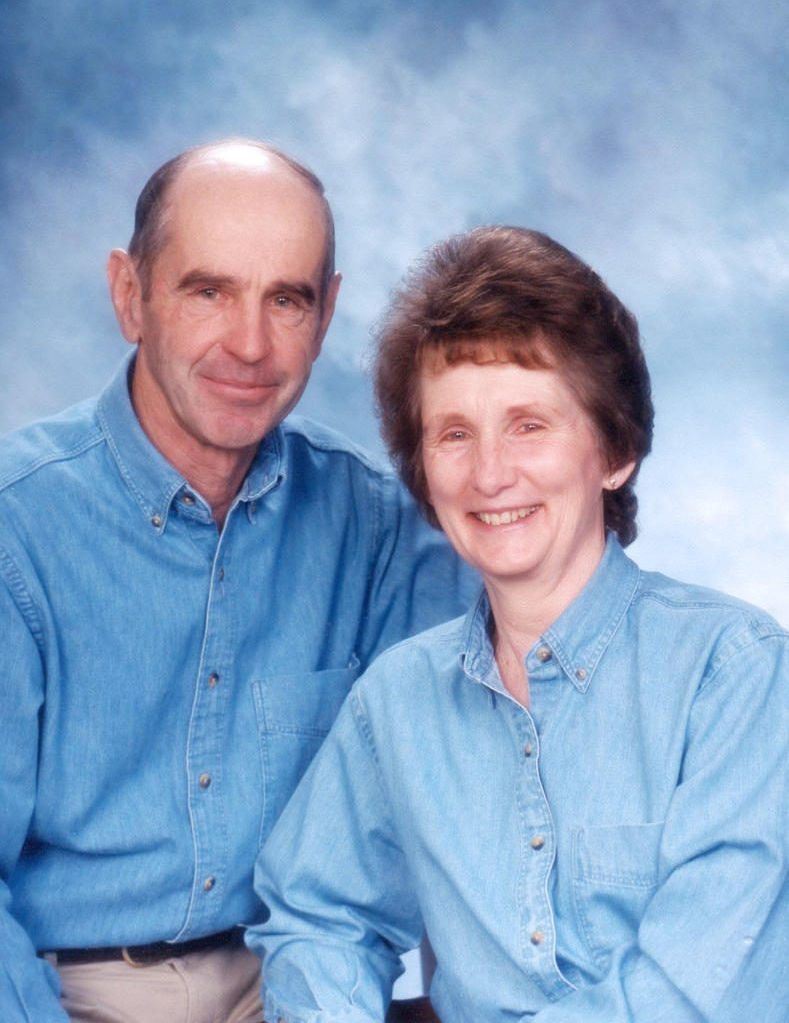 The Dale and Catherine Lahm Family Scholarship was established recently by Dale Lahm and was created because of their strong interest in helping students obtain a higher education in careers that enabled their family to be successful. It is being administered by the Holmes County Education Foundation.
The Dale and Catherine Lahm Family Scholarship will be awarded to Holmes County residents with demonstrated financial need and who are pursuing a career in the skilled trades or accounting.
Some examples of skilled trades may include but are not limited to construction, carpentry, welding, plumbing, electrical, mechanics, heating and cooling. The award will be presented annually and is limited to tuition and student fees. This scholarship is renewable.
Dale and Catherine Lahm were high school sweethearts and attended Clark Consolidated School and graduated in 1955 in a class of seven students.
Catherine Lahm was the only girl in the class, and according to Dale Lahm, she chose him. The couple married in 1959 and celebrated 57 years of marriage before Catherine Lahm died in 2017 at the age of 80. The couple have three children, Paul Lahm of Millersburg, Diana Lahm of Millersburg and Terry (Diane) Lahm of Columbus.
Dale Lahm served in the United States Air Force for four years as a helicopter mechanic and rescue medic. He spent three of those years serving in France and Germany. After his military service, he returned to Holmes County.
He worked at Barnhart's Sohio filling station and also became a heavy-equipment operator. He owned the Clark Hardware Store and later the Clark Sohio gas station. He also farmed grain and raised beef cattle.
Dale Lahm Construction was formed and was instrumental in developing both residential and commercial buildings in the Millersburg area. Dale Lahm also was involved with All Ohio Buildings and Mobile Homes of Ohio. He attended the Mansfield campus of the Ohio State University and also took flying lessons and obtained his private and commercial pilot licenses.
Catherine Lahm was a homemaker and worked alongside Dale as the bookkeeper for the family businesses and later in the Lake Buckhorn office.
The couple was very active in their community and with St. Peter Catholic Church. Dale Lahm served on the Holmes County Airport Authority board, Holmes County Planning Commission, Holmes County Health Department board and the Holmes County Economic Development Council. When not working, Catherine Lahm enjoyed time with her family, gardening and mowing, baking, and bird watching.
Dale Lahm said, "Skilled trades and accounting are careers that are in demand. I'd like to help students that are interested in these fields achieve their goal by assisting them with this scholarship."
Foundation executive director Darla Stitzlein said, "It's apparent that Dale and Catherine had a strong work ethic and valued their community, youth and seeing Holmes County prosper. Establishing this scholarship allows their values to be carried on for future generations by assisting today's students in their pursuit of a college education. We are extremely grateful to Dale and the Lahm family for this generous gift and future gifts made through their planned giving."
The Holmes County Education Foundation currently administers 59 named endowed scholarships and has been encouraging further education for Holmes County residents by awarding well over $8 million in scholarships and grants since 1991. Students interested in applying for scholarships administered by the Holmes County Education Foundation may visit the foundation's website at www.hcef.net.
The next scholarship application period begins Jan. 4. Current foundation scholarship recipients are not eligible to apply for this new scholarship. Additional contributions are welcomed to this scholarship fund and all other funds held by the foundation.
To learn more about establishing a scholarship with the Holmes County Education Foundation, stop in at the foundation office located in Millersburg at the Cary House, 114 N. Clay St., or call Stitzlein at 330-674-7303.