Magical time awaits band and choir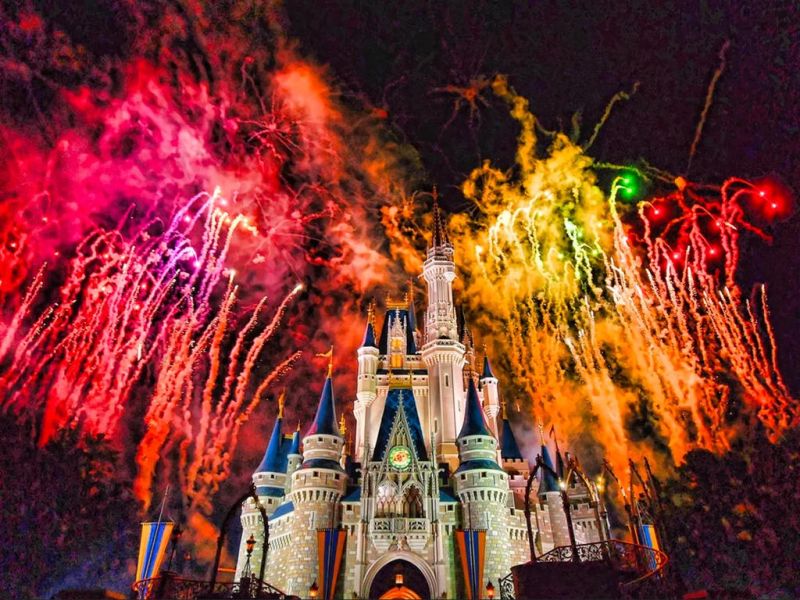 Mickey Mouse and the rest of Disney World's creations beckon to those who venture to Florida, and soon a large contingency of West Holmes High School choir and band members will bask in the Florida sun, enjoying all Disney World has to offer.
Every three years the band and choir head south to perform at Disney. Groups must audition and be accepted to perform there because Disney only accepts the best of the best to perform its musical concerts. Fortunately West Holmes band director Brian Dodd and choir director Kristen O'Brien have built incredible programs at West Holmes and have been chosen to perform there a number of times over the past two decades.
"I think the kids understand the expectations we have for them as a group," O'Brien said. "It doesn't matter if we are performing here at home or on the road at a parade or at Disney; we always have high expectations and the level of commitment and excellence we are expecting of them. Part of the reason we do this trip every three years is as a reward for all of the hard work the kids put in. They have made a big commitment and done some amazing work to get where they are, so we feel like it is good that we can provide this trip as a way to say thank you for all of your hard work, and we want this to be a fun experience for them."
Dodd said being selected to play at Disney lets the students realize they do compare with the upper echelon high school bands and choirs in the nation and that their hard work is paying off.
"At Disney we are performing for an international audience," Dodd said. "Our kids love this challenge. They love to push themselves to do some pretty special things. Kristen's kids are coming off the musical and right into the Disney trip experience, so they have to work hard to prepare quickly. Our kids are used to doing multiple things, and they rise to the challenge."
In order to be chosen to perform, the band and choir have to send a video of performances to Disney.
"It's not just like you sign up and go," Dodd said. "They take the task of choosing high school performances very seriously at Disney. Not everyone gets to perform. It is a very selective group, and we have been very fortunate to have been selected each year we have applied."
Dodd said while Disney does have a record of every time the band and choir have performed at Disney, each year is a new year with new auditions, so they know they can't take anything for granted.
"They know who we are, and we are well respected, but that doesn't mean anything is a given," Dodd said. "Plus we are going during a very busy time of the year, which is neat because we get to perform in front of a huge crowd. Everyone wants to go perform in the spring, so we feel very good about being chosen to perform now."
The WHHS band and choir will head south on Monday, March 25 and will drive a set of tour busses throughout the evening and arrive at Disney on Tuesday morning. Upon arrival they will spend three days in Florida touring and performing.
The choir will perform on Friday at Disney Springs on a newly designed stage that is purported to be quite incredible. The choir will perform five songs in a 15-minute time slot, songs that must be cleared by Disney to fit their theme. The band will perform Friday morning at Magic Kingdom, where they will march through the park while performing.
Dodd said this will be the eighth time West Holmes has made the journey to Disney, noting that while the numbers continue to add up, the experience itself never gets old because each year they have new students who are experiencing the trip for the first time.
O'Brien has had the pleasure of attending Disney both as a student at West Holmes as the band field commander for Dodd's first trip to Disney with West Holmes and as the director, and she said both are exhilarating, but one is quite a bit more nerve-racking.
"It is definitely a lot more work to go down as a director in charge of all of these kids," she said. "It's still loads of fun, but there is a lot of responsibility keeping the agenda. While as a student, you're just having a care-free, fun time and enjoying the trip."
"We actually did the night parade the year you were field commander, which is something they no longer have at Disney," Dodd said to O'Brien.
Each student must pay for the trip themselves or with the aid of their family, and some of them do some fundraisers and begin to save up for the trip a couple of years in advance. Then there are the fortunate classmates who get to experience Disney twice, once as freshmen and once again as seniors. Dodd said those students always like to make sure the other students know they are the bonus class.
"We actually do some fundraisers to help the kids out, but basically they pay for the trip themselves," Dodd said. "We spread the payments out over a whole year to make it more affordable for the kids."
The West Holmes music booster club pays for the rental truck to haul all of the equipment, uniforms and robes to Florida.
All costs aside, the experience is a wonderful spring break release for the students with an agenda that is packed with activities. The first morning is spent at Disney Studios, and that evening the entire group will attend a concert by "The Blue Man Group," something new on the slate of activities, all of that without having checked into their hotel rooms.
Wednesday morning will be greeted with a breakfast at Rain Forest Café, followed by a day trip to Clearwater at Fort De Soto Park to spend the day at the beach, where they will have catered meals.
Thursday will begin at Epcot Center, where the choir will perform. That night the entire group will attend the Epcot Center closing night show. Friday morning they will check out of their hotels, head to Disney and the band will perform. Once they have finished, the group will spend the rest of the day enjoying all Disney has to offer. Around 11 p.m. that evening, everyone will load up on the busses, and the party will head for home.
"This is a favorite memory for all of the kids," O'Brien said. "When you're out their performing in front of that many people, it tends to stick with you. It is a magical experience that stays with you for a long time."
For over 200 people who will make the trip to Disney, it certainly should prove to be a magical experience.