OHSAA awards 2 staff grants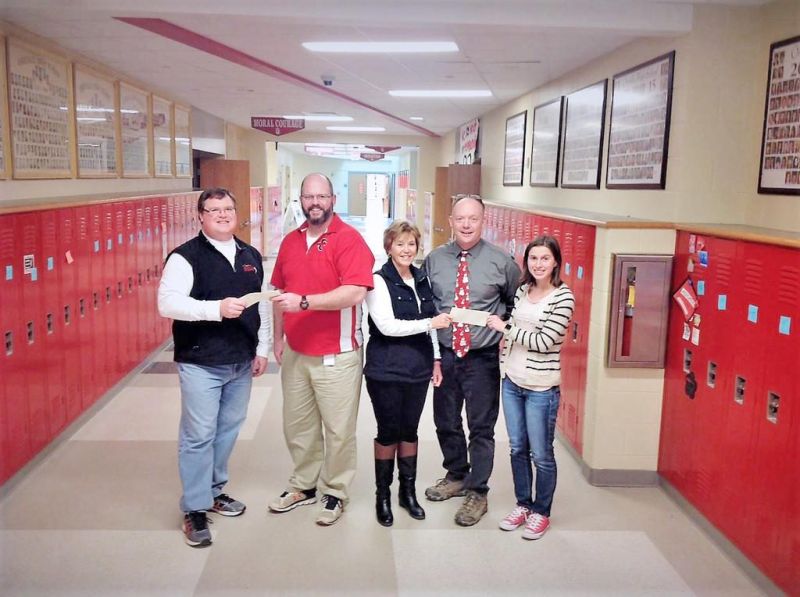 The Orrville High School Alumni Association announced the first recipients of its renewed Staff Grants program as part of the Orrville City Schools Endowment Fund.
The fund was established in 1989 to "provide a stable source of funding for nonrequired school programs such as fine and performing arts, scholarship, academics, and extracurricular activities."
Scholarships have been given annually for many years, but now under the direction of the OHSAA Board, they recently renewed their interest and commitment to promote and make grants available to staff for special projects or programs. Funds are held and distributed by the Greater Wayne County Community Foundation.
The Orrville City Schools Department of Instrumental Music has been awarded a grant in the amount of $1,600 to be used toward an indoor drumline for percussionists in grade 6-12.
The Orrville City Schools Science Department has been awarded a grant in the amount of $3,400 to be used toward the Earth Science Club's Geoheritage Field Experience in the Great Southwest.
OHS band director Chris Jones said, "This grant will allow us to build, strengthen and reinforce skills, musicality, enthusiasm and team building among the percussion, flute and clarinet students grades 6-12."
Jones also said his friend John McFarland, who is the drumline composer for the Cleveland Browns drumline, wrote the initial piece the students will learn. "It's very, very cool," he said. "We're really excited about this and greatly appreciate that this grant will help make it happen."
OHS science teacher and Earth Science Club advisor Jim Duxbury said he also is excited about the possibilities this grant provides. "We'll be able to do more for the students by exposing them to more environmental and geological field experiences. We really appreciate this help. We couldn't make this happen without it."
"We sincerely appreciate these efforts to create additional opportunities for students, and we look forward to hearing about the development, progress and success of these programs," said OHSAA Board President Jason Ayers, health and physical education teacher at the high school and middle school.
OHSAA Board Treasurer Barbara Bupp said, "This is a great day. We are excited to see Endowment Fund dollars touching more youth and adding to their educational experiences as Orrville students."
Anyone interested in contributing funds to be used for future scholarships or grants can designate an area of interest: General, Academic Excellence, Scholarships, Staff Grants, Fine Arts or Athletics.
All money donated to the fund will be invested, and only the interest and income from the investments will ever be spent. Donations will forever benefit Orrville students.
Checks can be made out to the Orrville City Schools Endowment Fund and sent to OHSAA, P.O. Box 422, Orrville, OH 44667. Include contact information.