Ohuddle seeks volunteers to help in mentoring of students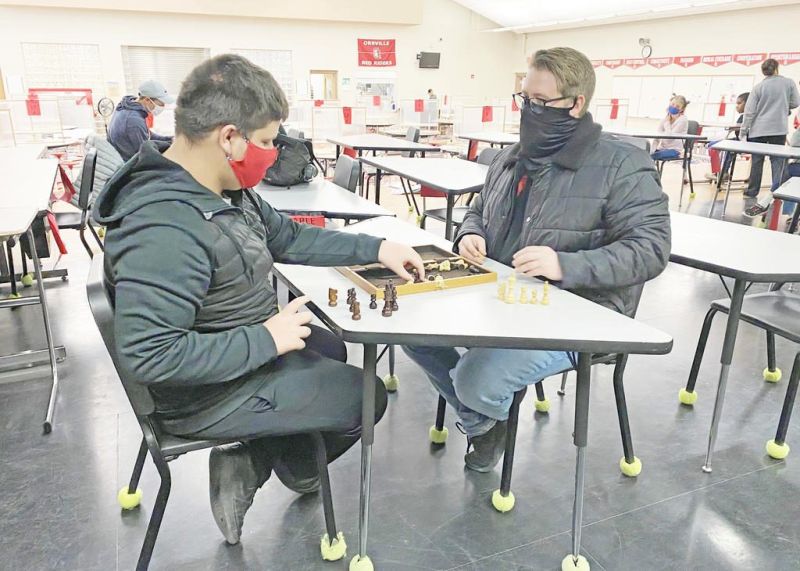 The student mentorship organization, Ohuddle, is seeking volunteers who would be interested in mentoring students and supporting area schools.
The Wayne County program serves more than 400 middle school and high school students with school-based mentorship in 12 schools throughout six school districts. The schools include Wooster City Schools, Orrville, Green, Triway, Southeast and the Wayne County Schools Career Center.
"We train community members to support students in a one-to-one relationship with asset development and service coordination," said Sara Reith, executive director of the organization.
Reith said the organization's number of volunteers has declined somewhat this year because of COVID.
"Some of our volunteers are retired and are understandably cautious about coming into the school setting at this time due to COVID," Reith said.
Still, the organization has more than 300 volunteer mentors and 12 part-time staffers. Site coordinators at each school coordinate up to 80 mentorship pairs five days a week, according to Reith.
"We bring together families, faith-based organizations, community agencies and businesses," Reith said.
Volunteers are asked to spend as little as 30 minutes a week with students in a school-based program, Reith said. "We have folks who can only do 30 minutes a week, and we value those mentors as much as some who choose to and are able to do significantly more," she said.
Reith said currently, due to COVID, sessions are held in the schools (with appropriate masking and social distancing), remotely via Zoom or sometimes in mentors' corporate offices. Training for mentors is held remotely at this time.
Mentors are required to pass a background check and participate in 90 minutes of training.
"We go over the 40 assets and provide training on how to hold intentional conversations and interactions with the students," Reith said.
Reith said mentors don't necessarily need a lot of experience working with kids, just a desire to invest in their community. She said some of the mentors participating range from a children's services employee to a retired principal and business owners.
"We want to look at kids as gifts and talents; we want to look at them as assets who can thrive with some support," Reith said.
According to Reith, mentees range from strong students to those on IEPs, low-income to affluent households and everywhere in between.
The 40 developmental assets approach used in the program is an internationally recognized model based on 50 years of research, Reith said.
A typical mentorship session might include playing a game or doing an activity with the students while incorporating one of the developmental assets each week.
Dustin Huntsberger is a sophomore at Wayne College who volunteers weekly at Orrville Middle School. "I like it because it's great for the kids we interact with, and I really enjoy learning from the kids too," he said.
Korey Whitsett mentors seventh-grader Owen Morrison at OMS. On a recent day he and Morrison were playing chess during their session.
"I'm the youth pastor at Orrville Christian Church," Whitsett said, "and I've been doing this for three years now. I feel like it's a great way to make an impact on young people's lives."
Morrison said, "I have a lot of fun and learn stuff that helps me."
Reith said she's grateful to see mentors often use a variety of ways to connect with their students.
"We had one male student who was into design, and his female mentor brought in her sewing machine for him to explore his interest, and he loved it. That's something he might not have ever experienced otherwise," Reith said.
Ohuddle partners with the community in a number of ways. Reith said they currently have 73 partners they work with annually. Some include the Orrville and Wooster Boys and Girls Clubs, The College of Wooster, and many others. Many area restaurants hold special dinner events where a share of the proceeds go to benefit the organization.
New Hope Church in Wooster has recently gifted the program its empty parsonage for its new headquarters.
"We will have a center where we can hold group functions like movie nights, snowball fights and other activities we can do in a home-like setting," Reith said.
Reith said the program also is looking for volunteers who can do carpentry work at the new site.
To apply as a mentor, visit www.OHUDDLE.org and click on the Mentor button. Ohuddle also has Facebook and Instagram accounts, and questions can be submitted via email.