Career center receives donation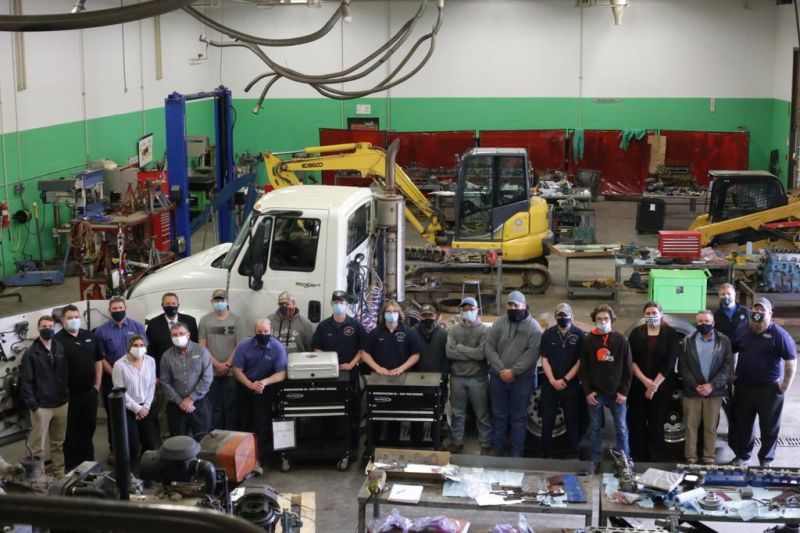 A partnership between Buckeye Career Center and Truck Sales & Service Inc. of Midvale has continued in 2021 with several donations to the commercial truck technology and agriculture and diesel technology labs.
The contributions, in collaboration with Navistar International, include a 2013 International Prostar truck, a fault board, a training simulator, a differential, a transmission and an EZTech laptop.
The items were presented March 26 with various BCC officials, Truck Sales representatives and BCC students in attendance.
Joel Bell, director of parts and service with Truck Sales, said learning how to use the training equipment can translate into lifelong career.
"Technicians are far and few between. Pay attention to what technology is bringing. This is what's out there. You're the doctor of these things. You're the technician," Bell said.
BCC superintendent Bob Alsept said funding for the career-technical school comes from public tax dollars, but additional donations from area companies make the programs special.
"There are so many things we wouldn't be able to do if we didn't have supportive companies. We do the best we can to train you and send you out to help these companies," Alsept said to the students. "Use the training, learn from it and be great employees."
Commercial truck technology instructor Jason Miller was a 10-year employee of Truck Sales & Service before taking a teaching position with BCC in recent years. Miller knows the value of the donations can't be measured.
"The word cheap isn't even in our industry vocabulary. Being able to get our hands on something like this (the truck especially) is just awesome. It's going to be great for our kids," Miller said.
Truck Sales & Service is a full-service dealership located in Midvale with four other locations around the state. They specialize in International trucks, IC buses and service.