BCC recognizes 3 students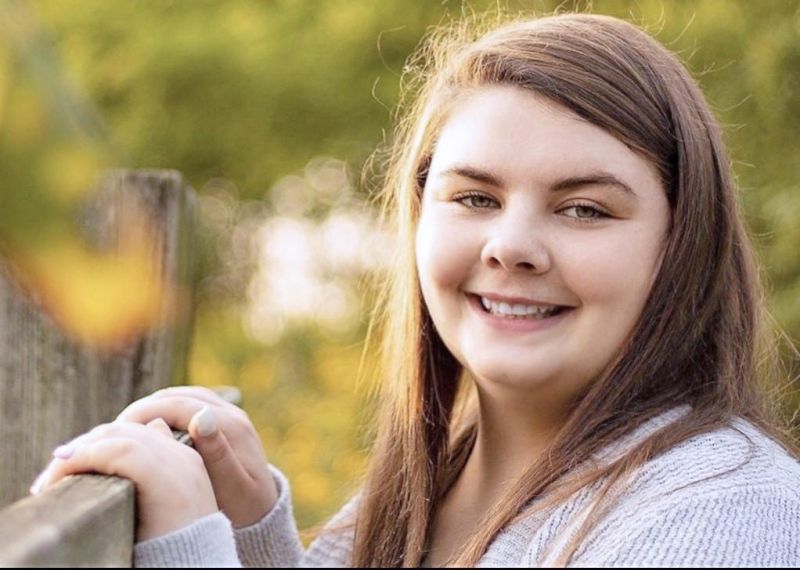 Buckeye Career Center named the October Student of the Month recipients. Two high school students were chosen for the honor for demonstrating October's core value of communication. One adult education student also was chosen.
One Student of the Month is Trista Recchiuti, a business and marketing senior from Garaway. Recchiuti is a school-to-work student who is employed by Kohl's, Walnut Creek Amish Flea Market and Sugarcreek Vet Clinic. She is a 13-year member of the 4-H Hares 4-H club, has been a mat statistician for the Garaway wrestling team and volunteers at the Dover Food Pantry. She also is on the fundraising committee for the Friends of the Homeless of Tuscarawas County.
At BCC Recchiuti has worked in the Buckeye Pride Shop, served as a Buckeye Ambassador, is a member of Business Professionals of America and participates in Drug Free Clubs of America. She was nominated by her instructor, Mrs. Heather Irwin.
"She is positive and finds strength in all obstacles and encourages her classmates and family to see the best in every situation. She is very hardworking," Irwin said.
Recchiuti plans to attend college to further her education in the business and marketing fields. She is the daughter of Shelley and John Recchiuti.
The second Student of the Month is Rance Quillin, a precision machining senior from New Philadelphia High School. Quillin also is a school-to-work student and is employed by R & J Cylinder and Machine. He has been involved in 4-H for nine years, serves as a 4-H camp counselor, is a member of the Tuscarawas County Junior Fair Board and was in band for two years.
Quillin is a member of the Calvary Baptist Church. He enjoys participating in the regional bridge-building competition during engineering week, hunting and fishing, and helping out on his family farm. He was nominated by his instructor, Mr. Bob LaFollette.
"Rance has a strong work ethic, great study habits and a passion for learning. He is truly a student that I feel fortunate to have taught," LaFollette said.
After high school Quillin plans to obtain a degree in mechanical engineering. He is the son of Steve and Sonya Quillin.
The October Adult Education Student of the Month is heavy equipment/CDL A operator student Nathan Anderson. Anderson graduated from New Philadelphia and is employed by the city parks and recreation department. He is a 12-year member of the Sticks and Stones 4-H club and is a member of the First United Methodist Church. He enrolled in the BCC program to have a better chance at being hired by a company like ODOT.
The three were recognized by the Buckeye Career Center Board of Education at the board's October meeting.