Record number of Wooster athletes on NCAC honor roll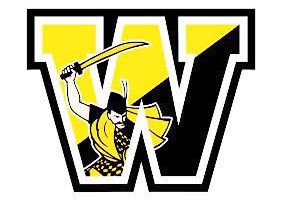 For the second-consecutive year, a record number of student-athletes from The College of Wooster qualified for the North Coast Athletic Conference's academic honor roll, which was released by the league office. Wooster checked in with 126 honorees for the 2019-20 academic year, which marked a 20 student-athlete improvement from last year's record high.
To be honored, a student-athlete must be at least a sophomore on an active roster in a sport sponsored by the NCAC and hold a cumulative GPA of 3.5 or higher. In total, 646 Wooster student-athletes have received recognition in the seven-year history of the NCAC academic honor roll.
Of the Fighting Scots' contingent, 45 were juniors, followed by 44 sophomores and 37 seniors. Women's track and field led the way with 21 honorees, which accounts for 60% of the Scots' rosters. Women's cross country and women's soccer were next with 14 honorees apiece while women's swimming and diving (12), men's soccer (11), and women's lacrosse (10) rounded out the teams with double-digit qualifiers. Other sports with at least seven honorees included baseball, softball, women's tennis and volleyball.
On an individual level, football senior-to-be Eric Kraus and baseball alumnus Harry Witwer-Dukes headlined the Black and Gold's academic achievements with election to the College Sports Information Directors of America Academic All-America Team. Baseball alumnus Dan Gail and women's soccer alumna Mackenzie Goltz joined Kraus and Witwer-Dukes with CoSIDA Academic All-District honors this year.
Noteworthy, Wooster had the second-most honorees among the 10 NCAC institutions and one affiliate. Kenyon College's 150 honorees led the way, and in total, 978 student-athletes were honored across the conference.