Results from psych study, started at AU, now public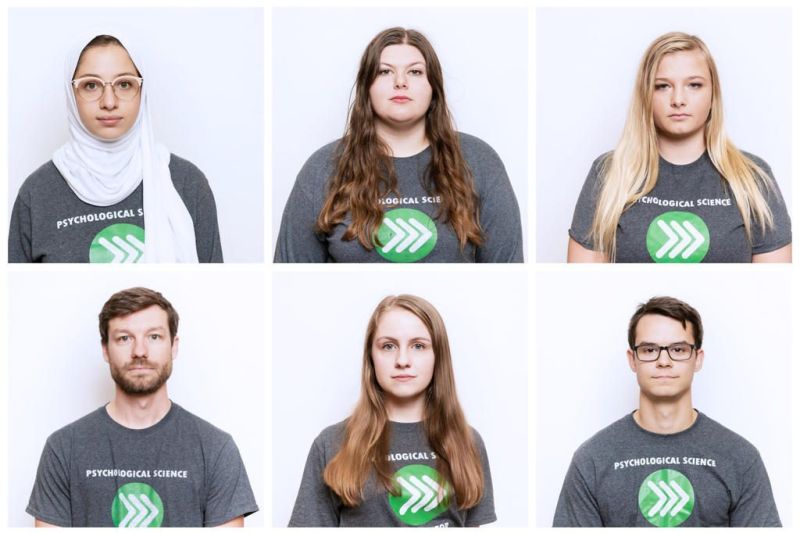 Recently facial-perception research involving 11,481 participants from 130 institutions spread across 48 countries and involving 24 different languages has been made public. It is one of the largest studies in the history of psychology, and it all started at Ashland University.
It marks the completion of the first study undertaken by the Psychological Science Accelerator, the brainchild of AU associate professor of psychology Christopher R. Chartier. The worldwide network of laboratories involving more than 700 psychological scientists was launched in 2017 by a single blog post from Chartier, who thought a global collaboration could do for psychology what CERN — the European Organization for Nuclear Research — has done for particle physics.
Chartier said, "The PSA allows us to conduct really, really big tests of human psychology. This first study focused on social judgments we make just from looking at someone's face."
Participants were asked to look at an array of 120 faces, then rate them on 13 different traits such as intelligence, attractiveness and trustworthiness.
And after two years of work, the results are in, both for the study and for the PSA's first attempt at coordinating a massive global project.
As for facial perception, Chartier said that turns out to be a little more complex than originally thought. As for the PSA, he said, "It's an amazing success so far, bigger and better than we ever thought the project could be."
Originally Chartier had hoped maybe 10 labs would answer the call and would be able to collect data from around 1,000 participants for a given study. Instead, the call for collaborators got 10 times the response.
For this first study, a preprint that can be found at www.psyarxiv.com/n26dy/, the network took a second look at a 2008 Princeton University study concerning how people judge others based on facial perception. That research, which used a relatively small sample of students, concluded people base their social judgments on two primary factors: valence (should the person be approached or avoided) and dominance (is the person weak or strong).
The PSA's replication, which involved a much wider participant pool including subjects from labs in South America, Africa and Southeast Asia, turned up some differences.
"We found that for almost all world regions, social judgments based on face perception were more complex than was found and reported in the original study and could not be reduced down to the same two primary factors. At least a third was present in most regions," Chartier said. "This suggests we simply have a way to go before we fully understand these social judgments in most world regions and that this data set may provide a good basis on which to generate new theories about how it works."
The report already has been peer reviewed and accepted in principle for publication in "Nature Human Behaviour," the social science outlet of the Nature publishing group.
For AU students who participated in the project as part of the Ashland University International Collaboration Research Center housed in the College of Arts and Sciences, it offered valuable experience seldom afforded to undergraduates. Nine AU students contributed to the study at some level while 2019 AU graduate Nick Bloxsom and senior Savannah Lewis appear as two of the study's 214 co-authors. Senior Dana Awlia co-authored the paper that introduced the accelerator to the global research community.
"[The experience] is really going to help me when I'm applying to graduate schools in the next month," said Lewis, who helped with email routing, co-coordinated translations and recorded experiment procedure videos.
Though she began her undergraduate studies thinking she would pursue a career in clinical mental health, Lewis said of social psychology, "It is something I'm passionate about. Why not continue [that in grad school]?"
Awlia said she learned a lot about research from the hands-on experience she gained through the PSA. She said, "That teamwork can be really powerful."
Chartier said five more studies involving the PSA already have been launched while additional proposals are being received and reviewed each year.
Of more PSA research being published, Chartier said, "I think it will lead to a number of students coming to Ashland."
Chartier said each year two or three incoming freshmen will receive $1,000 scholarships, renewable annually for as long as they stay with the PSA.
But the involvement and impact reaches well beyond the Ashland campus. Nicolas Coles, a social psychology doctoral candidate at the University of Tennessee, said when he was tapped to serve as the study's project manager, "I correctly predicted it would be one of my hardest research roles. I also correctly predicted it would be one of my most meaningful collaborations. I can't wait to share the paper with the world."
Chartier said the number of psychological scientists involved in the PSA also is likely to grow as more researchers are interested in joining and using the network to test their hypotheses or to help test the hypotheses of others.
"We're just always trying to get a little closer to the truth," Chartier said. "That's the motivating factor for me."