Scouts can earn American Heritage Badge at Zoar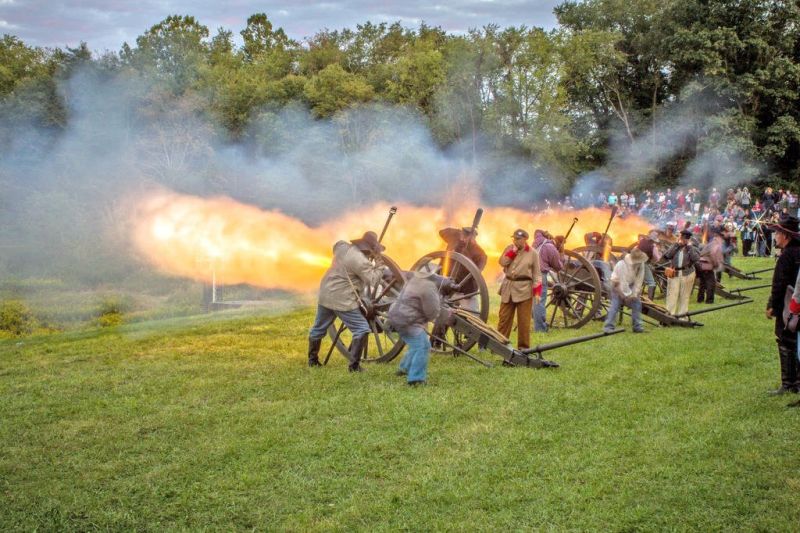 For the first time, Camp Tuscazoar, the Boy Scouts of America and Historic Zoar Village have partnered to allow Scouts to earn a merit badge during the village's Civil War Re-enactment.
While the re-enactment does not take place until September, Camp Tuscazoar is taking reservations now from Scouting groups and individual Scouts who want to take advantage of this opportunity to earn the American Heritage Merit Badge in a single weekend.
"This is a very special opportunity for Scouts to earn this merit badge as all the components are coming together the same weekend," said Nancy Schoenbaum, a member of the board of directors at Camp Tuscazoar who is helping to spearhead the program. "Being able to offer camping and the fulfillment of some of the requirements at Tuscazoar — and then being able to hike to Zoar and take part in activities during the re-enactment — will make the merit badge even more meaningful to the participants."
Scouts will work on earning the badge Sept. 20-22. Participants will be able to attend both battles during the re-enactment as well as the artillery and other demonstrations at the event.
"We are happy to team up with Camp Tuscazoar and the Boy Scouts of America to commemorate the history of our nation and give Scouts the opportunity to secure an American Heritage Badge," said Darrell Markijohn, Civil War Re-enactment committee chair. "This year marks the 155th anniversary of U.S. Grant's seminal Overland Campaign. In recognition we will re-enact the Battles of the Wilderness and Spotsylvania, two key engagements in the 1864 campaign with Gen. Robert E. Lee's Army of Northern Virginia."
A $25 fee covers all activities at Tuscazoar, admission to the Civil War Re-enactment, Saturday night dinner, a tent site and the commemorative patch, which will be handed out by Civil War re-enactors during a special awards ceremony at Zoar.
Details can be found on the events page at www.tuscazoar.org. Those interested should register with Camp Tuscazoar by calling 330-859-2288 or emailing info@tuscazoar.org. For other inquiries about the Civil War Re-enactment in Historic Zoar Village, call 330-874-3011 or visit www.historiczoarvillage.com.