SHS Foreign Language Club is cooking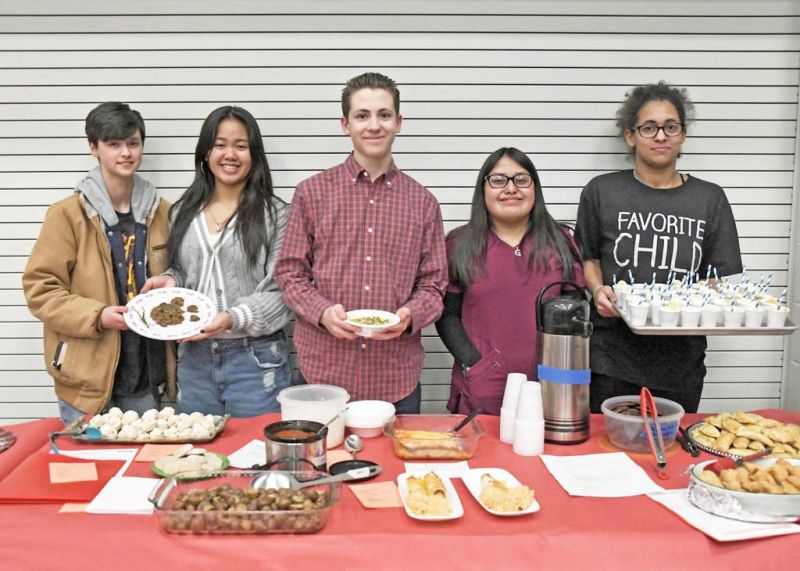 The Smithville High School Foreign Language Club recently held its annual cooking contest in the school cafeteria with over 40 people participating.
Each student or group of students selected an authentic ethnic recipe and prepared it at home. Then they brought their entries to the contest for judging. This year's judges were Jerri Lynn Baxstrom, Janet Broda, Tiffany Sustar and Claudia Horner. A total of 20 dishes were judged on presentation, flavor and aroma, texture, and authenticity/difficulty of the recipe. Prizes were given to winners in both world cultures: German and Hispanic/Latino.
Winners in the categories of appetizer/main dish or dessert are as follows:
German dishes
—Ethan Numer with Eintopf mit Kartoffeln und Würstchen.
—Meena Khongphatthana and Taylor Kronenberger with Sauerbraten.
—Jacob Lanneaux, Lucy Gallagher and Marina Albright with Lebkuchen.
Hispanic dishes
—Carli Smith and Sofia Morgret with pastelillos.
—Bella Messenger and Kenzie Gasser with carnitas de pollo and homemade tortillas.
—Angelina Yates and Naomi Keib with torta mexicana de chocolate.
Advisers of the club are Lisa Howie and Joni Reichenbach.