Smithville FFA is now 90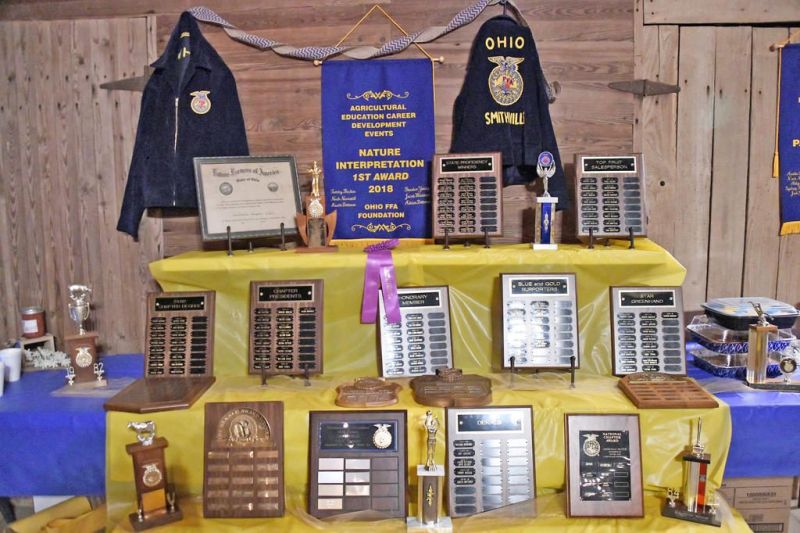 Smithville FFA hosted its 90th anniversary on Sunday, Oct. 20.
The event was held at the Gathering Barn in Wooster, where the FFA chapter hosted its members, alumni and guests for a square dance. The square dance was called by Barry Jolliff, and he led the group in multiple square and line dances. There also was an outside square dancing group that came in to dance.
There was a display of all the chapter's achievements and the reporters' books, and the night concluded with a 90th-anniversary cake.