Strasburg Elementary receives grant from Lowe's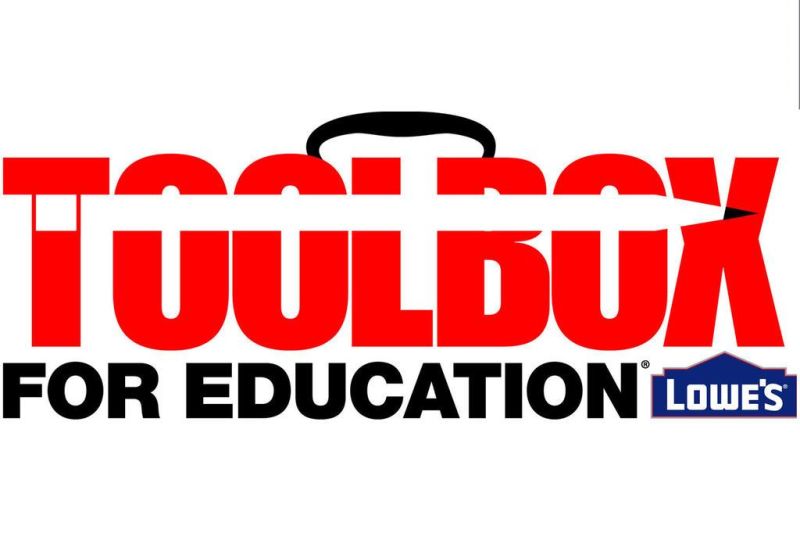 The Lowe's Charitable and Educational Foundation has awarded a $5,000 Lowe's Toolbox for Education grant to Strasburg Elementary for Chrome Carts for Kids, which is used to purchase a chrome cart and 30 chrome books.
Strasburg Elementary is one of 545 schools across the United States to be awarded a Lowe's Toolbox for Education grant this spring for improvement projects.
The Chrome Carts for Kids project provides 30 additional chrome books for the students to use for daily classwork and district and state testing as well as a chrome cart with charging stations.
At the beginning of the school year, Strasburg Elementary had four chrome carts and about 125 chrome books that were shared between the 11 classrooms of 267 elementary students.
The additional technology gives the students more opportunity for daily practice and to use programs and apps for classwork. The students also become more familiar with the keyboard. This reduces anxiety for district and required state testing, which are all performed on the chrome books. Teachers can use Google Classroom for classwork and assignments and use free websites such as Read Works to test if students are reading at grade level.
The teachers also have found many new curriculum packages offer at least half of the curriculum online. With more technology available, the teachers can take advantage of a wider variety of curriculum.
The additional grant funding provides the needed technology resources to ensure students continue to learn and improve. Strasburg Elementary was able to purchase the additional cart and chrome books for the April and May testing period.
"The Lowe's Toolbox for Education program delivers on Lowe's commitment to improve the educational environment for students across the country," said Maureen Ausura, chairwoman of the Lowe's Charitable and Educational Foundation. "We're honored to work with Strasburg Elementary to support the needs of our local students, teachers and families."
Since its inception in 2006, Lowe's Toolbox for Education has provided nearly $45 million in grants to more than 10,000 schools, benefiting more than 6 million schoolchildren. Grants are available to k-12 public schools in the United States for a wide range of improvement projects. Schools may be eligible to receive Toolbox grants of up to $100,000.
Parent groups and educators can apply by visiting www.ToolboxForEducation.com.
To view a full list of projects by state, visit www.ToolboxForEducation.com/winners. Select the fall 2018 winners tab, which will list the school and the supporting Lowe's store available for assistance.
Since 1957 the Lowe's Charitable and Educational Foundation has helped improve communities across North America through financial contributions and support for employee volunteerism.