Student-built house to be sold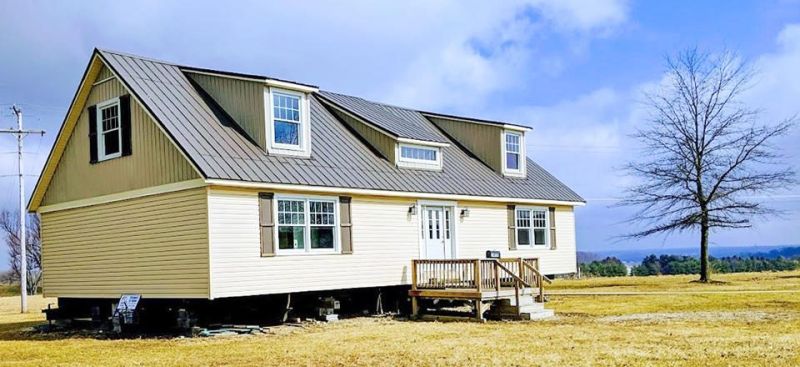 The house built by the construction technology program at Ashland County-West Holmes Career Center over the last two school years will be offered at auction at 10 a.m. on May 11 at 1783 state Route 60 in Ashland.
It is a 1-1/2-story house that features 1,500 square feet on the first floor including a kitchen with Merillat oak cabinets; crown moulding in the kitchen, living room and dining room; two bedrooms; two baths with reclaimed oak vanities; and a first-floor laundry. Kitchen and bath counters are all poured concrete.
The open, rustic foyer has hand-hewn beams and a winding staircase to the second floor. The unfinished 800-square-foot second floor could support two more bedrooms and is preplumbed for a third bath. The house also has large closets along with two "surprise" storage areas.
A finished basement (adding a basement is the responsibility of the new owner) could bring the total square footage of the house to over 3,600 square feet.
The house has been constructed on two semi-trailer frames, which can be separated to facilitate moving the structure to the lot of choice.
Call the school at 419-289-3313 ext. 2278 or 740-398-4494 for more information or a tour of the house.