Students are putting their ingenuity to work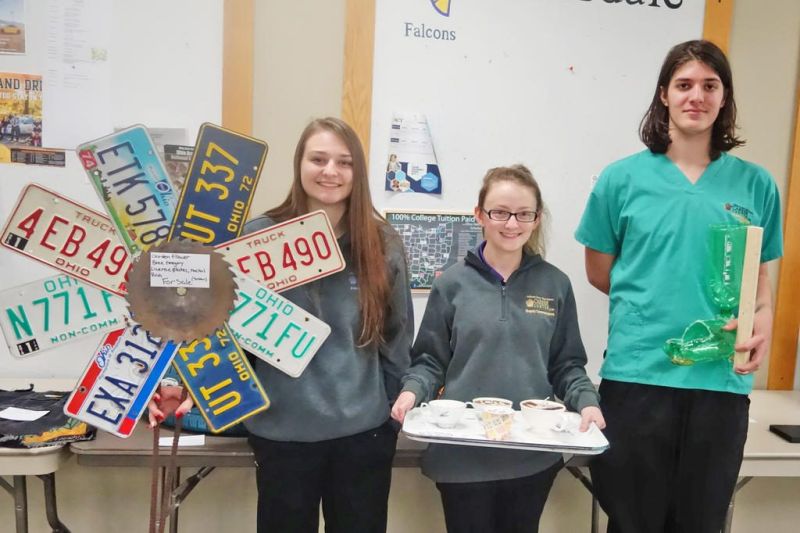 Students in the environmental science classes at Ashland County-West Holmes Career Center have been putting their ingenuity to work as they upcycle discarded items found around their homes.
Each year science instructors Julie Subler and Dawn Bender challenge their students to create something attractive and/or functional from something that normally would be discarded at home. As part of a unit on solid waste and recycling, students create usable items to keep objects out of the landfill and save natural resources.
Projects this year include a pop-can-tab chain mail scarf, pop-can patio lights, bottle torches, a bench made from discarded tailgates, a smoker made from 55-gallon drums and other items.
All projects have been on display in the school's commons area, and some enterprising students have made their creations available for purchase.