Students at ICS celebrate Dr. Seuss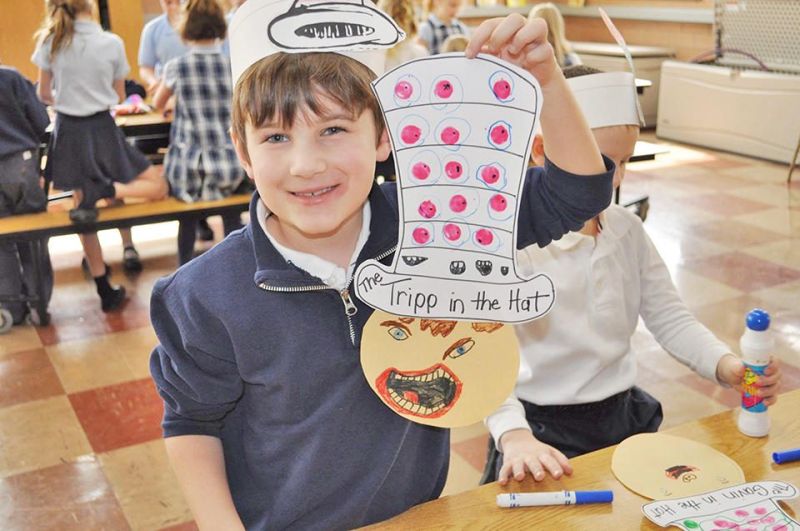 The students at Immaculate Conception School in Dennison celebrated beloved children's author Dr. Seuss throughout the month of March.
Dr. Seuss, named Theodor Seuss Geisel, was born 115 years ago on March 2.
The students in pre-k, kindergarten, and first and second grade had a celebration with a birthday cake and more. The children listened to one of his stories, made a portrait of themselves with the famous hat and matched characters from his books to the correct book.
Throughout the month of March, students invited family and friends to visit the classroom and read their favorite Dr. Seuss book.
The children did many hands-on activities to go along with the stories. They counted fish, made patterned hats, matched socks, rhymed words and wrote words from the books. The children made necklaces for the visitors to wear.
Dr. Seuss is credited with writing and illustrating more than 47 children's books. The children were able to listen to more that 25 stories during the month.
"The learning while reading Dr. Seuss is endless, and the children are having so much fun they don't realize they are learning," teacher Ronna Coventry said. "It was a great experience for the children and a great way for others to be involved in their learning."