Taylor and Finzer lead KSU campaign this year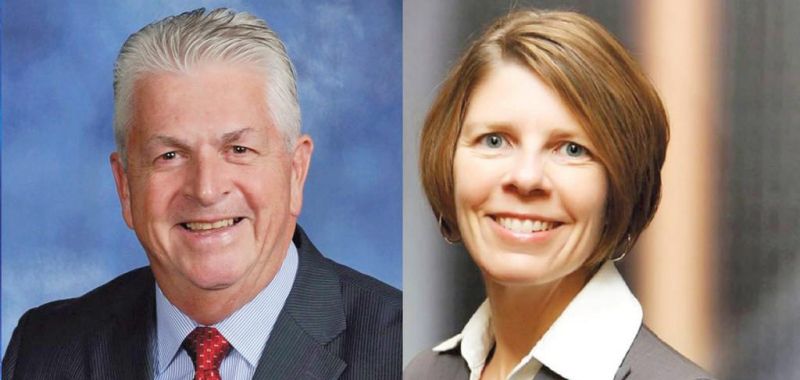 The Tuscarawas County University Foundation launched its annual campaign, For the Future.
Mike Taylor, a university foundation board member, and Darlene Finzer, a Rea & Associates CPA and Tuscarawas County branch district campus trustee, are leading the campaign this year.
"I would emphasize the friendly atmosphere, the opportunities for involvement and the great professors that try to give you the best education possible," said Seth Crilley, a Kent State Tuscarawas senior from Strasburg with an applied communications major.
Scholarships through the Tuscarawas County University Foundation have helped Crilley, among several others.
"We are pleased to have students who are so dedicated to their educations and futures; they are going to impact the world," said Brad Bielski, Kent State Tuscarawas dean and chief administrative officer. "We encourage the community to be part of that journey and support the foundation's annual fund to assist us in providing essential scholarships and modern campus learning resources."
The foundation was created in 1968 to sustain and advance a high standard of education and excellence at Kent State Tuscarawas. Funds raised through the campaign are used for student scholarships and student initiatives as well as providing educational facilities and equipment.
"We are asking the community to help us support our hardworking students by making a gift to our For the FutureFounders Fund, benefiting scholarships and student services," said Chad Conrad, director of advancement. "Individuals like Seth are an example of the types of students who receive much needed scholarships through our campus foundation."
Gifts to the Tuscarawas County University Foundation in support of Kent State Tuscarawas can be sent to Tuscarawas County University Foundation, 330 University Drive NE, New Philadelphia, OH 44663, or online at www.kent.edu/tusc/giving.
For more information call Conrad at 330-308-7445 or email cconra1@kent.edu.