Tips to graduate debt-free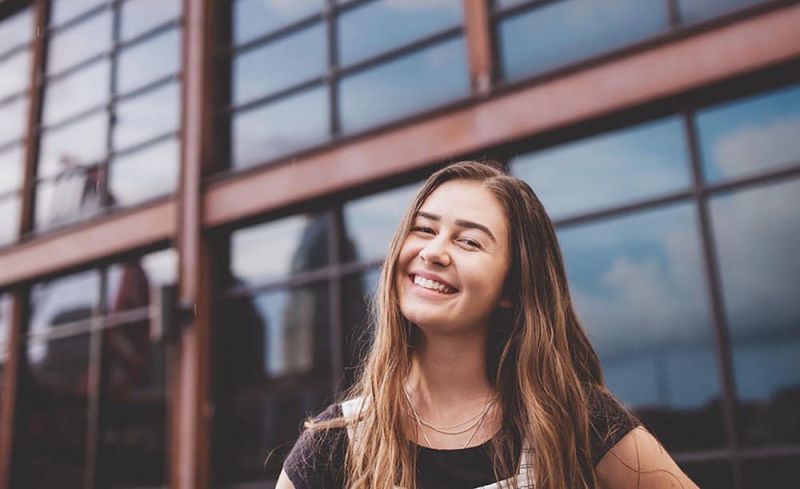 The Holmes County Education Foundation has touched the lives of many Holmes County students who have gone on to higher education. In doling out scholarships, the HCEF has made a commitment to aiding students, and that comes thanks to a partnership with many area businesses that understand the importance of higher education and also in supporting local youth.
Hiland graduate Chloe Beachy has explored a number of options that have allowed her to utilize both the HCEF offerings and other avenues to minimize her expenses while attending college. She shared five tips on how students can strive toward a debt-free life.
Preparing for college is stressful. While there are many questions, possibly the hardest one is how to pay for it. I've been there. My name is Chloe Beachy. I graduated from Hiland High School in 2020 and currently attend Liberty University. As someone who has been there, here are five practical tips on graduating debt-free.
Take dual enrollment/AP courses
This allows you to complete general education courses for free before you start attending your university. If you're able, I suggest doing dual enrollment over AP courses if your future college accepts the credits, due to wider options and guarantee of credit if you pass. I transferred 37 dual enrollment credits to Liberty, which enables me to graduate a semester early, saving money in many areas.
Get involved
Adding extracurriculars to your schedule can set you apart in competitive scholarships. This could be sports, choir, theater or clubs. Community service, like service projects or volunteering at your church, also are beneficial for scholarship applications.
Talk with your parents and plan
Transparency with your parents about how much, if any, they are helping you pay for college can determine what steps you need to take to be debt-free when you graduate. While planning, look at what the FAFSA offers you and what your school is offering you in scholarships.
Get a job and save
Beginning to work and save in high school sets you up for success. Usually the "no time" excuse is not valid. I balanced extracurriculars, CCP courses, a social life, church and volunteering and still worked a part-time job. It was hard but doable. The next step is being careful with your money (before college and during). It's as simple as choosing the cheaper option, staying on campus or deciding against an impulse buy.
Apply for scholarships
Look at scholarships you qualify for that are offered by your schools of choice. Next, check into scholarships offered locally, like those through HCEF and your high school. Lastly, search for scholarships to apply for easily. Commit to doing your best on the ACT/SAT as well, as it can make a big difference in academic/merit-based scholarships.
Using these tips has helped me to secure a full-tuition scholarship from Liberty and receive other scholarships for additional expenses. I'm blessed to also have some parental help. Ultimately, the outcome and provision come from the Lord, but as stewards of our money and opportunities, we have a responsibility to do what we can. Although everyone's situation is unique, by taking these steps, the goal of graduating debt-free becomes less daunting.