Vet students reach national competition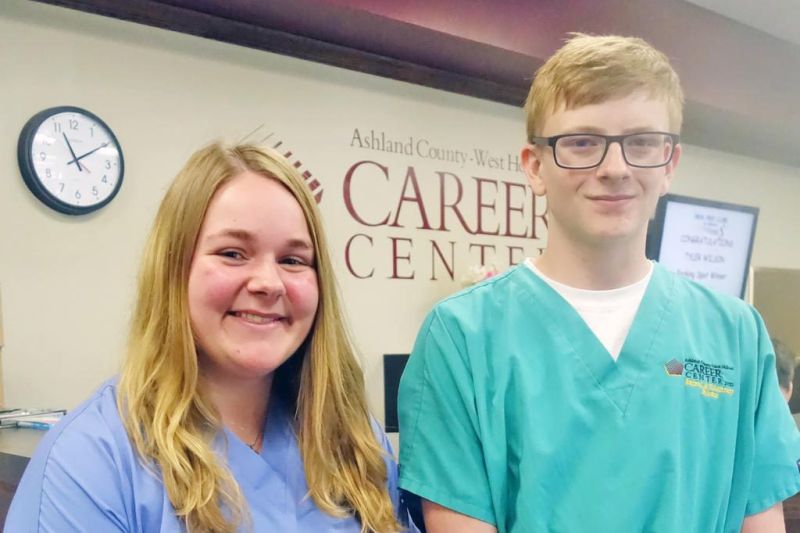 Two students in the animal and veterinary science program at Ashland County-West Holmes Career Center have qualified to compete at the national level and soon will fly to Orlando, Florida.
Junior Dalton Rhinebolt, Crestview, and senior Leah Miller, homeschooled, will be representing the State of Ohio in the area of veterinary science at the National Health Occupations Students of America Leadership Conference being held June 19-22 at Disney's Coronado Springs Resort.
Rhinebolt was a first-place winner at the state level last month while Miller took second place. The competition consisted of a written test, a surgical instrument identification section and a hands-on demonstration of how to restrain and lift a dog.
The students will be accompanied to the conference by instructor Anne Leidigh, who said, "I am super proud of both of these kids. They worked really hard, and it obviously paid off."
Rhinebolt will be a senior in the AVS program next fall, and Miller will pursue her certification as a veterinary technician at Bradford School in Columbus.