WCSCC nursing students raise money for burn victims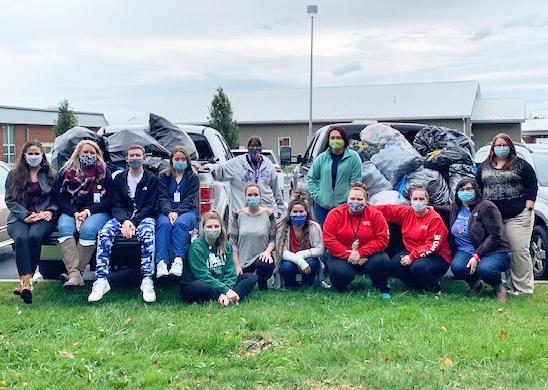 In March of this year, as the Wayne County Schools Career Center evening nursing students finished their second-quarter clinical rotation, they never could have anticipated what would ensue over the next six months. They would learn to set up class at home, conference into classes over the internet and, instead of in-person clinical experiences, learn to navigate computer-simulated patient scenarios. No longer would they have that feeling of camaraderie in a classroom setting working together and seeing their peers face to face.
Typically, in their last quarter before graduation, students are assigned an individual project, but their instructor Lorie Rodgers felt the need to bring them together for a common goal, so instead, she assigned a class group project. Having recently learned about burns in med-surg, the students chose the Aluminum Cans for Burned Children out of Cleveland (acbc.org). Through a Facebook fundraiser, they were able to raise $250, and through the contributions of friends and family, they collected 40 large bags of aluminum cans that were dropped off at the Wooster Fire Department donation site on
Sept. 30.
Executive director of ACBC Helen Jones-Toms was thankful for the contribution. Wooster Fire Capt. Michael Maag and Jordon Miller from the Wooster Fire Department hope for the project to continue.
Currently, the students are finishing up their fourth quarter, and graduation is set for Nov. 11.