WHS has 3 National Merit semifinalists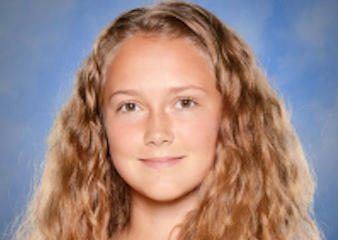 Three Wooster High School students qualified as semifinalists in the 2022 National Merit Scholarship Program. Early graduate Sylvie Shaya and seniors Zachary Keating and Hayden Michel are among the 16,000 semifinalists in the 67th annual National Merit Scholarship Program held by the National Merit Scholarship Corporation.
"Congratulations to Sylvie, Zachary and Hayden for being named National Merit Scholarship Program semifinalists," Wooster High School principal Dr. John Deuber said. "All three students clearly demonstrate the dedication to academic excellence and enthusiasm for learning that we foster in our students. I wish Sylvie, Zachary and Hayden the best of luck as they continue on in the National Merit Scholarship competition."
Over 1.5 million juniors from more than 21,000 high schools entered the 2022 National Merit Scholarship Program by taking the 2020 Preliminary SAT/National Merit Scholarship Qualifying Test.
The three Wooster High School students will have the opportunity to continue in the National Merit Scholarship competition for some 7,500 scholarships worth about $30 million that will be offered next spring. To advance to become a finalist, students must submit a detailed application including their academic record, participation in school and community activities, demonstration of leadership abilities, employment, and honors and awards received. Semifinalists must have an outstanding academic record throughout high school, be endorsed and recommended by a high school official, write an essay, and earn SAT scores that confirm the student's earlier performance on the qualifying test.
"Sylvie, Zachary and Hayden join a prestigious list of Wooster students to receive such recognition," superintendent Gabe Tudor said. "We are immensely proud of their successes and look forward to all they are sure to achieve in the future."
The 2022 National Merit Scholarship winners will be announced in four nationwide news releases beginning in April and concluding in July.