Wooster High student earns Academic All-American honor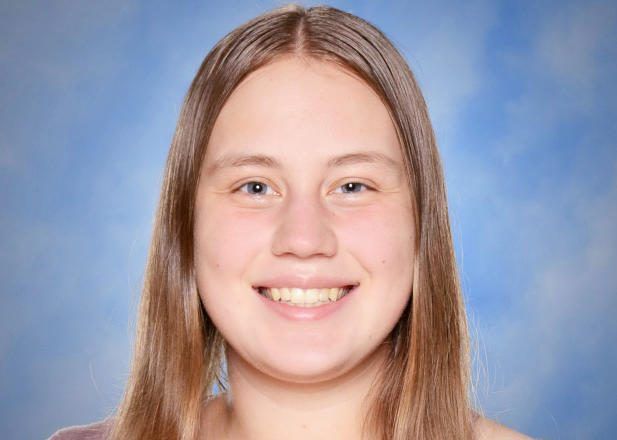 The National Speech and Debate Association recently honored Wooster High School senior Sierra Dewald with its Academic All-American award. The award recognizes academic rigor, competitive speech and debate success, and personal excellence in deserving students.
Chosen from more than 141,000 student members of the National Speech & Debate Association, Dewald represents the top 1% of students who earned the All-American award. Specific criteria components of the award included completion of at least five semesters of high school, earning the degree of Superior Distinction in the National Speech & Debate Association Honor Society, rigorous GPA and test score standards, and demonstration of outstanding character and leadership. For the last 14 years, the Wooster High School speech and debate team has had at least one student honored as an Academic All-American.
"Sierra's accomplishments are evidence of a profound commitment to excellence," said Holly Custer, Wooster High School speech and debate head coach. "She and the entire speech and debate team work tirelessly to enhance their craft. They do so while maintaining a commitment to their coursework and also enjoying life as high school students."
Wooster High School's speech and debate team teaches students vital life skills through enhanced communication strategies. Engagement in speech and debate improves reading, writing and critical thinking skills. Additionally, inclusion in the program develops interpersonal skills, further preparing students for college and career.
Dewald will receive her award from the national association through the mail. An additional certificate of achievement will be awarded to Wooster High School on her behalf.