Zoar to host Civil War School Day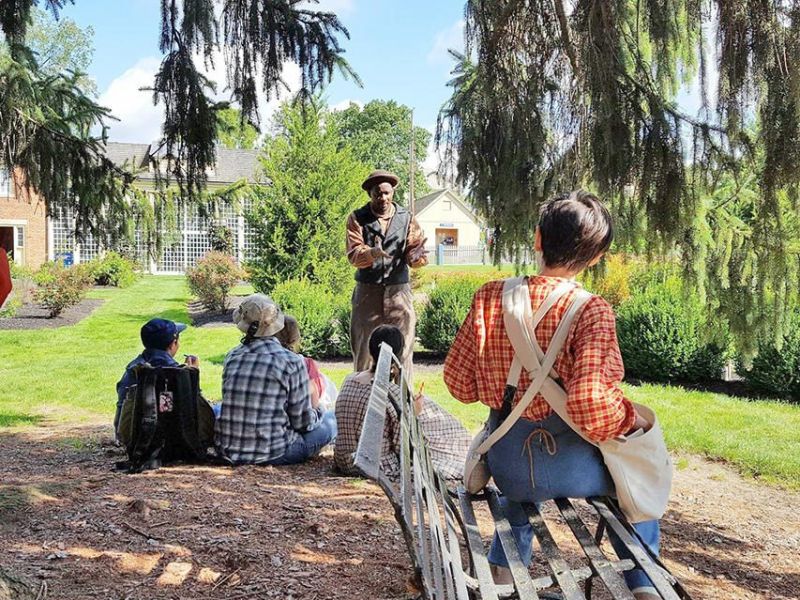 Students from around Ohio can see the American Civil War in person when Historic Zoar Village hosts the state's only Civil War School Day on Friday, Sept. 20 and also Ohio's largest Civil War re-enactment Sept. 21-22.
The War Between the States is now buried 154 years in the past, almost double the time between it and the American Revolution. It is permanently rooted in washed-out, sepia-toned photographs filled with blur-legged horses, stiffly posed soldiers and rows of cannons.
As part of Civil War School Day in Zoar, "Students will be able to see and interact with that time period in a very different way," said Lori Feeney, marketing strategist for Historic Zoar Village and Ft. Laurens. "They'll see hundreds of people in uniform and in the civilian clothing of the time and be able to ask questions and see what that whole time period felt like."
Feeney said the Zoar Civil War School Day has been an annual event for close to 20 years. "It's a really good program and very worthwhile for students and schools."
In recent years shortfalls in school budgets have brought about less annual participation. "Not because the program and real-life curriculum isn't valuable," Feeney said, "but because schools lack funding. This year, for the first time, we contacted area businesses for corporate sponsorship, and we were able to offer funding assistance for schools who want to participate but would be otherwise unable to."
Zoar Village Civil War School Day is open to any student from any district and to home-schooled students. Preregistration is needed by calling 800-262-6195. The cost is $5 per student, and teachers are free. Home-school student admission includes one free adult; additional adults are $7. The deadline to register is Sept. 13. Feeney said students usually bring a packed lunch to the event.
"The Civil War had an impact on Zoar's separatists," Feeney said. "A dozen boys from the village enlisted in the war, which may seem strange for a group of pacifists, but I think it came down to a question of how wrong they felt slavery to be also."
Students will be able to hear from impersonators who will portray Abraham Lincoln, Confederate President Jefferson Davis, a representation of an escaped slave and Confederate Gen. Robert E. Lee. "They'll get a close-up look at a slave's journey on the Underground Railroad," Feeney said.
Feeney said because the biggest Civil War re-enactment in Ohio will go on at the same time, students will see how a cavalry unit functioned, watch some sword fighting and see battle cannons.
"They'll see encampments with tents and campfires and gain an understanding of daily life for the soldiers on both sides. But they'll also learn about what it was like for civilians on the home front during the war. It's a very immersive experience for students and teachers," Feeney said.
The day will begin at 9 a.m. and end at 3 p.m., and students are welcome to take in as much or as little as they like.
This year's re-enactment will commemorate the 155th anniversary of the Battle of the Wilderness. More information is at www.zoarcivilwar.com.