ARTSNCT to host The Feud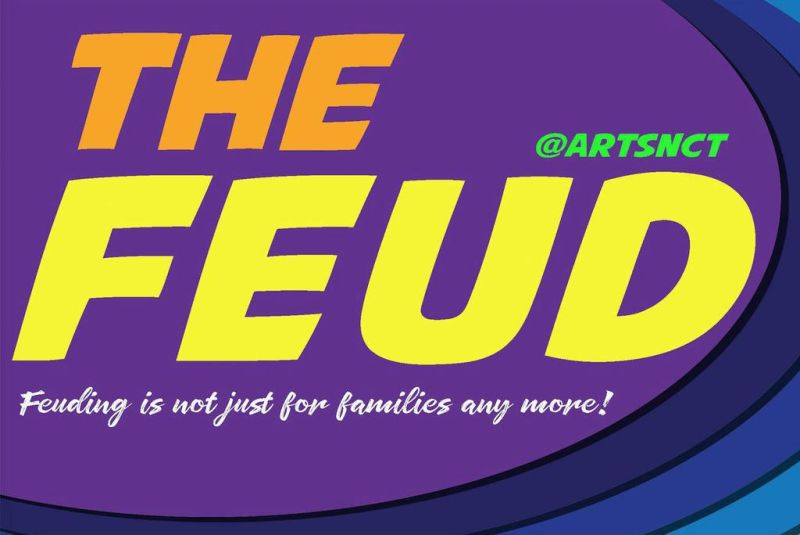 The Arts Center of Newcomerstown's upcoming The Feud will pit the Newcomerstown Band Boosters in teams in the Big Face Off on Wednesday, Nov. 20 at 7 p.m. The feuds have been held the first Wednesday of each month this year, and this feud represents the last for 2019.
"It's similar to the 'Family Feud' game show on television," said Michael Wise, founder and director of ARTSNCT. "We pick teams and names for each team, and the teams have themes for themselves."
There are questions presented to each team, and those who get behind have the chance to redeem themselves by performing tasks given by judges, chief among whom is Wise.
"Performers from the Tuscarawas County Little Theatre participated in a feud recently," Wise said. "And they got to redeem themselves by performing dramatic readings of song lyrics, like 'Can't Get No Satisfaction' and 'My Ding-a-Ling.' We have a tremendous amount of fun with the feuds."
The Feud is free and open to the public. "We're just there to have a good time and bring members of the community together," Wise said.
The Music Boosters, divided into teams, will work with a musical theme. "Though the questions themselves can be about just about anything," Wise said, "the players really do need to bring all their natural talent and skills to the table to get through the evening. At the beginning we explain the rules. And the rules are that there are really no rules. I pretty much make things up as we go."
New this fall is a game called "Blank," based on the "Match Game" television show. Wise said other games are planned for 2020 at ARTSNCT.
The Feud for 2020 will be slightly revamped, and ARTSNCT is now accepting team registrations. You need only assemble a group of friends, family members or anyone who appreciates a bit of a free-for-all. Teams must choose a name and be prepared to dress up as a team character, which can be as simple as a hat or glove or as elaborate as a full costume and makeup.
There are eight possible answers for each question asked of team members. Three incorrect answers puts a team into "behind the 8-ball mode," from which they can emerge by accepting a challenge from judges. Bonus points go to Best Character Costume with prizes awarded at the end of the game.
"It's also great fun for audiences," Wise said.
Also at ARTSNCT, a recent pizza-box challenge asked students in Newcomerstown schools to create artwork on a pizza box. Wise said voting for the best entry has been extended through Thanksgiving. Vote at www.artsnct.org.
Wise said an exhibit currently for viewing is "A Life in Abstract, The Paintings of James O. Huff." The exhibit will hang through the month of November.
ARTSNCT is at 304 S. College St. in Newcomerstown. Find them online at www.artsnct.org or call 740-575-5710.