Bolivar council grants pay raises, hires Lecce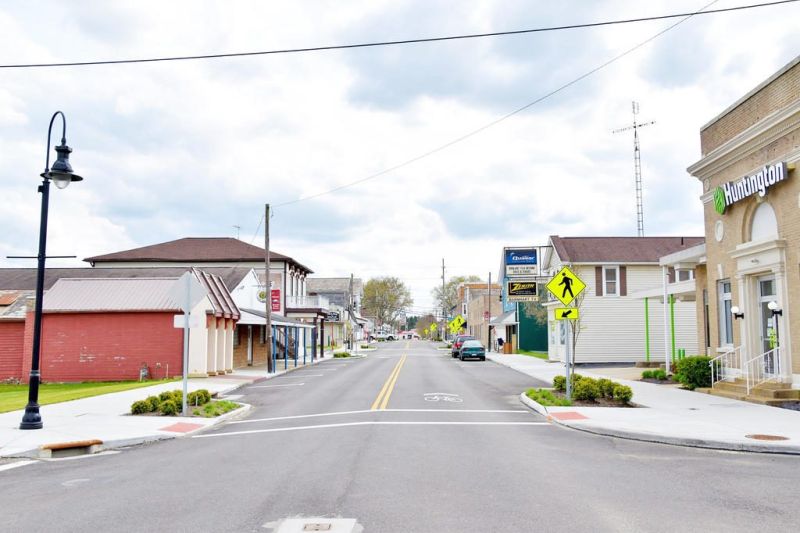 Bolivar Village Council held its July meeting online, voting to grant pay raises to key individuals and to hire independent contractor Heather Lecce on a temporary basis. Lecce will assist the village in transitioning to the tax program, Innovative Software Services.
Council hired Lecce after voting to accept her resignation as village tax administrator, effective immediately.
Village employees earning pay raises include Nathan Alexander, street laborer, to $13 per hour; Maria App, fiscal officer, to $19 per hour; Michael Frame, part-time police officer, to $15 per hour; and Randy O'Connor, part-time police officer, to $14.75 per hour.
Mayor Rebecca Hubble said the first round of water-valve exercising began on June 25 and that road striping is underway and has been completed on Tuscarawas Street. She also said an EPA loan council that was to be awarded in July will be delayed by a month due to an error on their part.
Public speaks
Will Bellinger, a resident who lives on Dale Avenue Northwest, asked if residents will be able to choose whether to have their water meters installed inside the house or outside. Street Superintendent Dave Franks told Bellinger if a curb box can be placed outdoors where it won't be driven over, an outside meter will be installed. However, if the curb box will be near a sidewalk or driveway, the meter pit will need to be behind the sidewalk or inside the house.
"Your meter will have an electronic remote read on it, so no one will ever have to come into your house to read it," Franks said. "The only time anyone would need to come into the house is if the meter needs repaired."
Bellinger also asked if it is cheaper to put the meter in the house. Hubble replied it is, but outdoor meters are preferable.
"If there is ever a problem with the meter, access to it is simpler and faster if it's outside. The water department won't have to wait until the homeowner can let them in. Those residents who will have meters inside the house will have them only if there is no other choice."
Mayor's report
Hubble reported the village has collected 79.83 tons of recyclables for the 2019-20 contract year with Kimble Companies. Per the contract, Kimble will issue a rebate of $7 per ton, equaling $558.81 to be given to a village nonprofit. Council voted to accept Hubble's recommendation to give the money to the Bolivar Lions Club.
Hubble made a statement regarding the village police department. "In light of unrest around the country focusing on police, I think we're very fortunate to have a police force that actually cares about the residents, the merchants and any visitors that come here. They try to maintain the highest standards of public safety, and their highest priority is doing everything with compassion, dignity and equality. I just want the public to know that our police force is working very hard toward achieving a Lexipol certification, working on policies that address excessive use of force, domestic violence, a code of ethics and cultural diversity."
Hubble said the certification process is expected to be completed in the next couple of months, which will make Bolivar one of only two certified police departments in the county.
"I want everyone to know we appreciate our police force," Hubble said. "The movement to defund the police, to me, is very wrong. I want to assure our residents that we are going to do everything we can to continue to maintain the highest quality standards in our police department."
Committee reports
Fiscal officer Maria App reported the 2018-19 financial audit has been completed with no significant issues. The Local Government Fund has been reduced by $1,315 for 2020. The fiscal committee is working on obtaining additional quotes to replace the 31-year-old furnace and air-conditioner in the police station. The committee discussed hiring an assistant fiscal officer to satisfy a recommendation in the recently conducted risk-management study regarding segregation of duties and to allow the fiscal officer to perform extensive administrative duties as outlined in the Ohio Revised Code.
The committee advised purchasing up to six illuminated emergency-exit signs as recommended by PEP insurance at a cost of $174. The issue was tabled until wiring needs can be examined.
Tim Lang reported the street and alley committee received two quotes for placing 6-inch-thick asphalt on Sassafras Alley from Plains Street to Bolivar Street, which is half the length of the alley. Newton Asphalt in Dover quoted a cost of $22,985. The committee decided to use Northstar Asphalt of North Canton, which quoted $21,830.
"At only 6 inches thick, heavy trucks won't be able to use that roadway including garbage trucks," Lang said. "Residents will receive letters advising them when they will need to start moving their trash from Sassafras Alley and where they will move it to. Work cannot begin until sometime in October. We plan to do half this year and half next year, due to the cost."
Lang further reported the committee recommends purchasing an additional decorative signpost for the public parking signs directed toward the Towpath Tavern on Park. The cost of the signpost from Barco Products is $288. Councilman Dan Oberlin said the signposts are not tall enough.
"If a truck pulls in in front of the signs, they can't be seen," Oberlin said. "They need to be 12 feet tall."
Lang agreed to re-examine the issue at the next street and alley committee meeting.
Lang said PEP was invited to assess village safety and liability issues. The company made recommendations regarding the back garage doors in the village building next to the police department.
"The doors are heavy and have to be opened manually," Lang said. "It's also really dark back there."
PEP proposed installing additional lighting and upgrading the garage door to automatic. This will require two garage-door openers from Wayne Garage Door ($1,910) and the purchase of four new LED lights and retrofitting four existing lights to LED using Wood Electric at a cost of $2,400. Council approved the purchases.
App said Levco Striping Services quoted $1,035 for road striping, which includes $645 to paint a double-yellow center line in front of the police department. Council agreed to hold off on the expenditure until it is decided whether or not part of Water Street will be designated one way. The issue will be re-examined at the next street and alley meeting.
Megan Gettan said the planning committee is losing a member because she is moving out of town. Anyone interested in serving on the committee, which deals primarily with zoning issues, or wanting more information about the planning commission should email zoning inspector Dave Franks at streetdepartment@villageofbolivar.com.
The position is voluntary and must be filled by a resident of the village. The committee meets on the first Thursday of each month at 5:30 p.m., usually for about 30 minutes.
App told Gettan she has heard from residents who would like zoning to consider lowering the 12-inch maximum lawn grass height. Gettan said they will take it up at the next committee meeting.
Robert Lloyd said the police department received 61 calls in June. He also reported a request had been made by a couple of patrolmen to purchase wireless microphones for their walkie-talkies at a cost of about $200 each.
Chief Randy Haugh said he would prefer the money be spent on a patrol rifle.
"I don't really see the tactical advantage of having the wireless microphones," said Haugh, who also recommended tabling the issue until next year due to the cost. "We can definitely wait on that."
Franks had no official report, but Hubble complimented Franks and Alexander for their work with decorative stone and landscaping at the three-way stop and the library.
Franks advised residents to check their trees for Japanese beetles. "They will destroy a tree in a heartbeat," Franks said.
If beetles are found, Franks suggested treating the trees with a Bayer product available at hardware and lawn and garden stores in liquid or granular form.
Lang then requested council move into executive session to discuss a personnel issue.
Legislative action
Council heard the first reading of an ordinance that would allow golf carts to be used on village streets.
Council approved the following:
—Ordinance 25-2020 to hire an assistant fiscal officer to work no more than 15 hours per week at the rate of $14 per hour.
—Ordinance 26-2020 to hire Lecce as an independent contractor on a temporary basis at a rate of $14.79 per hour.
—Ordinance 27-2020 to set caps and minimums on hourly wages for employees of the village as follows: $17-$24 for street superintendent, $17-$24 for police chief, $17-$24 for fiscal officer (salary equivalent of $35,360-$49,920), $16-$21 for full-time police sergeant, $15-$20 for full-time patrolman, $13-$17 for part-time patrolman, $13-$16 for income tax clerk, $12-$15 for assistant clerk, $12-$16 for street laborer and $10-$14 for seasonal laborer.
—Ordinance 28-2020 to increase pay for Alexander to $13 per hour.
—Ordinance 29-2020 to increase pay for App to $19 per hour.
—Ordinance 30-2020 to increase pay for Frame to $15 per hour.
—Ordinance 31-2020 to increase pay for O'Connor to $14.75 per hour.
Dan Oberlin requested council vote on holding the August meeting in person. Hubble broke a tie vote with her vote of no, saying if cases of the coronavirus decline in August, council could potentially meet in person in September.
Hubble announced the street and alley, recreation, water, and shade tree committees will meet on July 20.
The next council meeting will be Monday, Aug. 3 on the GoToMeeting platform.