Buehler's presents $38k to American Heart Association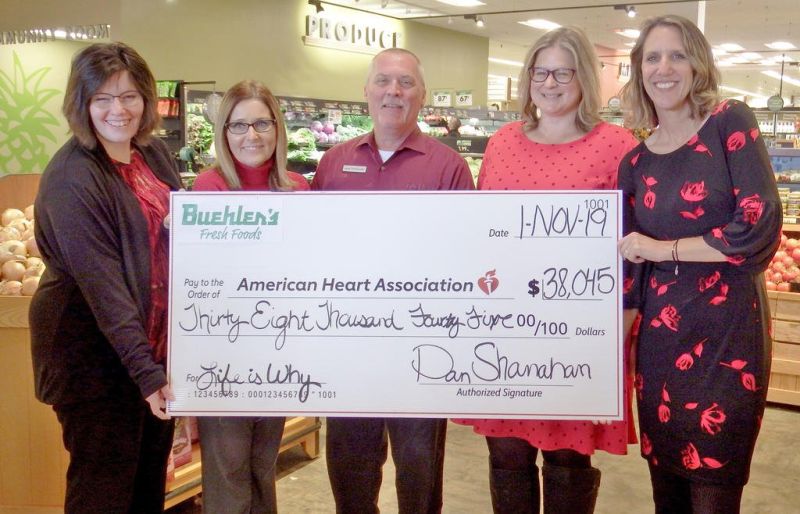 As part of Buehler's Fresh Foods' commitment to give back to its local communities, the grocery retail chain participated in a Life Is Why We Give campaign from Sept. 15 to Oct. 13, asking customers to buy a $1, $3 or $5 heart in support of the American Heart Association of Stark and Wayne counties.
After the campaign Buehler's presented a check for $38,045 to Jenn Fortney and Jenny Peshina of the American Heart Association.
Buehler's Fresh Foods is committed to environmentally responsible behavior, local sourcing of products and supporting the communities in which it operates. It is an employee-owned company and operates 13 supermarkets.
For more information visit www.buehlers.com.