Buehler's raises money for Akron-Canton food bank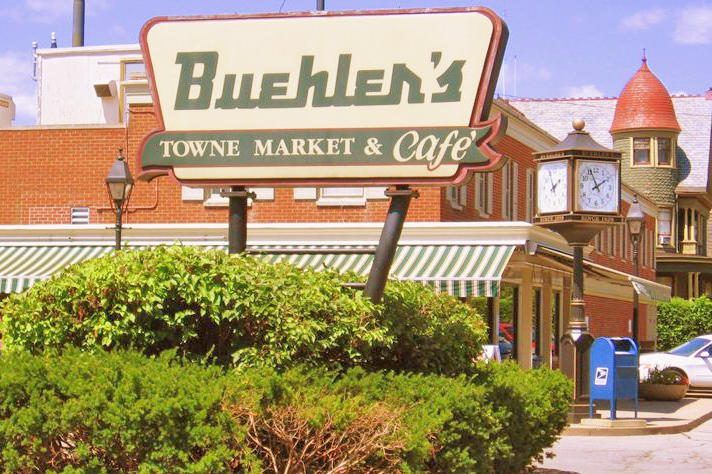 Buehler's Fresh Foods and its customers, employees and vendors raised nearly $131,000 for the Akron-Canton Regional Foodbank during its Harvest for Hunger campaign.
"We are truly amazed that even during these anxious times our customers have found the time to donate to Harvest for Hunger. We are very proud that each one of our stores, on average, raised more than $10,000 per store. Thanks to the Akron-Canton food bank and their great people for all that they do to fight food insecurity in Ohio," saidDan Shanahan, president and CEO of Buehler's.
The amount of money raised translates into 524,000 meals through Buehler's register campaign, employee contests and food bins, which happened at a critical time for not only the food bank, but also every American citizen.
"The Akron-Canton Regional Foodbank is extremely grateful for Buehler's commitment to not only continue to serve our community during this difficult time, but to remain diligent in their Harvest for Hunger campaign collection efforts," said Dan Flowers, president and CEO of the food bank. "It's because of steadfast partnerships like these that enable us to serve our neighbors facing hunger. Their leadership is much appreciated and will be felt by families across this region."
When asked how this campaign was different from previous years, Buehler's store manager in New Philadelphia Bernie Rusnak (whose store raised $7,723.29 for H4H) said, "Different just because of the epidemic, and the stores were quite overwhelmed the first few weeks in mid-March. As things settled, we were able to work more efficiently."
Cherye Curlutu, service and facilities manager at the Dover store, said her store brought attention to the fact that school children were now at home full time and parents needed to have more food available, which helped promote the food bank.
The food bank distributes food through a network of 500 agencies such as food pantries, hot-meal sites, shelters and hunger-relief programs, and 263,200 different individuals receive food distributed by the food bank each year. A dollar equals four meals, and 1.21 pounds equal one meal. Food insecurity affects 1-in-7 individuals and 1-in-4 children, and food-insecure individuals do not always know where they will find their next meal.
Buehler's Fresh Foods has supported the Akron-Canton Regional Foodbank as a Harvest for Hunger participant for the past 12 years.
Buehler's Fresh Foods operates 13 Buehler's Fresh Foods supermarkets located in Wooster (two), Orrville, Wadsworth, Medina (two), Ashland, New Philadelphia, Dover, Jackson Township (Canton), Coshocton, Portage Lakes (Green) and Massillon.