Buehler's raises over $172,000 in Harvest for Hunger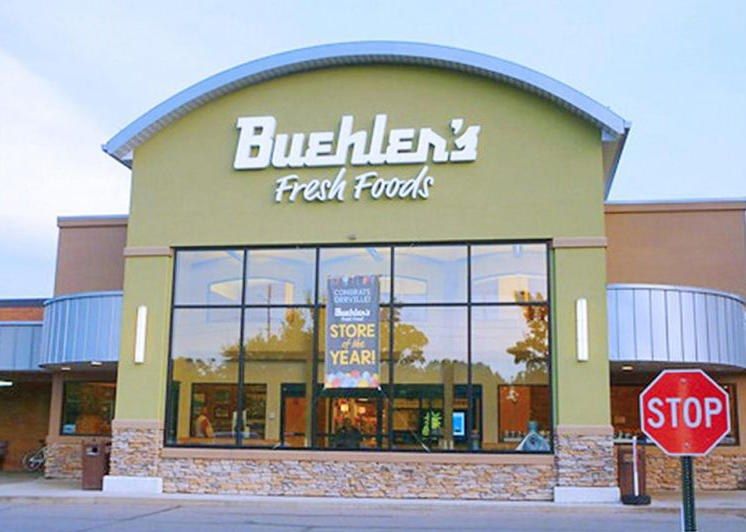 In its recently concluded Harvest for Hunger campaign, Buehler's Fresh Foods raised $172,488, which translates into 689,952 meals, through its register campaign, employee contests and food bins. Everyone involved in this campaign recognizes the continued struggle for folks to put food on their tables due to the pandemic and how vital the food bank is to a multitude of families.
"Buehler's Fresh Foods would like to thank all of our customers and team members who went above and beyond this year in raising money for our community food banks during the Harvest for Hunger campaign," said Paul Stefaniuk, vice president of operations at Buehler's. "I'm proud to say that each one of our stores exceeded their goals and raised the most donations ever since we started the campaign 14 years ago. We thank the Akron-Canton Foodbank and their outstanding team who work hard to battle food insecurity every day."
The entire Buehler's team worked together to make the campaign a success for the food banks and all who benefit from their mission.
"Buehler's Fresh Foods is a one-of-a-kind partner in the regional fight against hunger. Their deep local roots and employee owners bring a sense of community and pride to their outstanding work and generous philanthropy," said Dan Flowers, president and CEO of the Akron-Canton Regional Foodbank. "Throughout the pandemic, they have been courageous innovators in service that chains across the industry have modeled. At the same time, Buehler's staff and shoppers have raised an incredible amount of money in support of hunger-relief efforts.
"When the story of this era in our history is written, the courage, ingenuity and deep sense of community exhibited by this exemplary partner in the fight against hunger will always be in the headlines to us at the Akron-Canton Regional Foodbank. Our deepest respect and thanks to everyone involved in the Harvest for Hunger campaign at Buehler's Fresh Foods."
"I believe many people are truly grateful for not having to stress about food, especially given the amount of media coverage that has been given to those struggling due to the ongoing pandemic," said Lisa Teuscher, a service and facilities manager, when asked about how this campaign was different from previous years. "This gratitude may have contributed to many people wanting to help others."
"I believe people are feeling better about getting out as well as people's generous spirit during COVID-19 and helping those in need," said Laurie Adrian, a Buehler's manager.
The Akron-Canton Regional Foodbank distributes food and other essential items through its network of more than 500 food pantries, hot-meal sites, shelters, children and senior programs, and other hunger-relief programs in Carroll, Holmes, Medina, Portage, Stark, Summit, Tuscarawas and Wayne counties.
Buehler's Fresh Foods has supported the Akron-Canton Foodbank as a Harvest for Hunger participant for the past 14 years. It operates 13 supermarkets located in Wooster (two), Orrville, Wadsworth, Medina (two), Ashland, New Philadelphia, Dover, Jackson Township (Canton), Coshocton, Portage Lakes (Green) and Massillon.