Clark selected as new COW men's tennis coach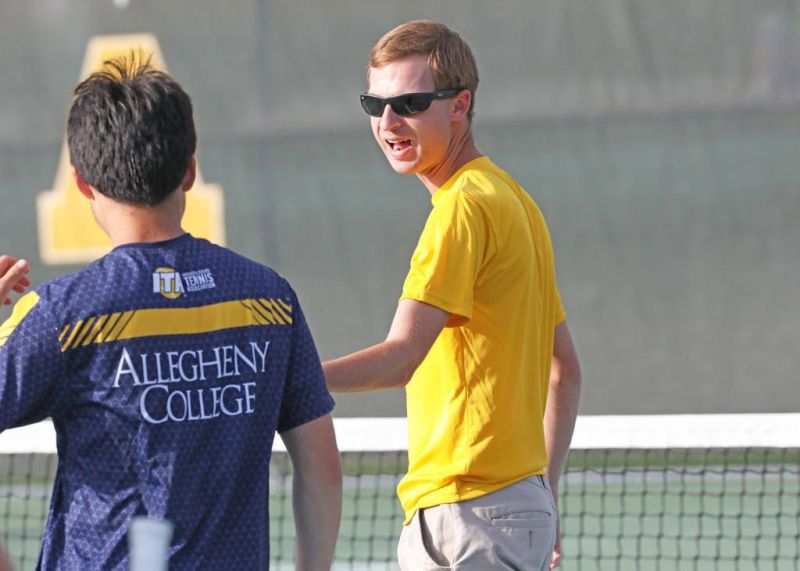 Adam Clark has accepted the offer to become The College of Wooster's 13th men's tennis head coach. He started his duties at the college on June 14.
"Adam has a keen appreciation for the values of The College of Wooster, the North Coast Athletic Conference and Div. III," said Amy Heasley Williams, Wooster's director of athletics and physical education. "That philosophy, combined with his experiences as a player and coach, will provide strong leadership for our men's tennis program, both on and off the court.
"During the interview process, the search committee was impressed with Adam's competitive vision, appreciation for diversity of thought and emphasis on relationship building. This focus will help him recruit, relate to student-athletes and serve as an outstanding ambassador for the athletic department and the college. We are excited to welcome Adam to the Fighting Scot family."
"I first want to thank Amy Heasley Williams, Rob Harrington and the entire search committee for providing me with this incredible opportunity to lead Wooster's men's tennis program," Clark said. "I'm thrilled to be a Fighting Scot, and I'm eager to join the Wooster community and begin working with the men to help push the program to the next level. There is a lot of talent on this team, and I'm excited about the future of the program and what we can accomplish."
Clark, the program's fourth head coach since 1980, arrives in Wooster following two years as the men's and women's assistant coach at NCAC rival Allegheny College. Among his duties there, Clark served as the recruiting coordinator and worked closely with coordinating and executing practice plans, student academic meetings and visits with prospective student-athletes.
Prior to Allegheny, Clark assisted the men's and women's tennis programs at Trinity College (Connecticut). While with the Bantams, Clark helped the women's program to a top-30 national ranking, with the team regularly competing against some of the top teams in the country including several squads that are consistent national title contenders. Clark's collegiate coaching career started at William Jewell College, a NCAA Div. II institution in Liberty, Missouri. While there, he also worked as a tennis professional at Northland Racquet Club in the outskirts of Kansas City.
A former Div. III student-athlete, Clark earned second-team All-Landmark Conference honors as a senior at Drew University. He spent three seasons playing in the top-two flights in singles and doubles and won 60 career matches.
Clark graduated from Drew with a degree in political science and economics in 2016 and went on to earn a master's from Trinity in public policy. Some of Clark's research during his studies included a capstone project on Title IX and compliance issues with collegiate athletics. His thesis looked at equal employment opportunities for minority groups.
Wooster's program is coming off a 4-8 season with seven of the 12 matches coming against teams that made the NCAA Div. III Championships including two against national runner-up Case Western Reserve University.