'Complete' Generals head into playoffs unbeaten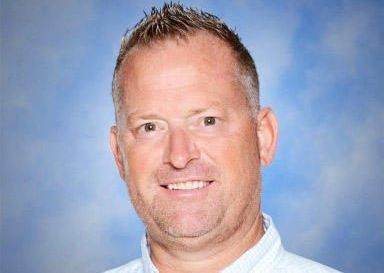 Three teams in the 121-year history of Wooster High School football have compiled perfect regular seasons, going unbeaten and untied:
*1899 – 8-0
*1960 – 10-0
*2020 – 6-0
There's an obvious difference in the amount of games played between those squads.
And, no one will ever know what would have happened if Wooster would have played its entire 10-game schedule in 2020. The schedule, which included a matchup with Massillon, was reduced due to the COVID-19 pandemic.
However, coach Doug Haas will always have a special appreciation for his 2020 Generals and he hopes to rack up more wins in the playoffs.
"There's a tremendous amount of pride to be taken in that 6-0 record," said Haas, whose sixth-seeded Generals were scheduled to host Olentangy Berlin in a Div. II, Region 7 second-round playoff game October 16 after the publication date for this article. "The kids don't control the schedule. This is what was laid out before them, they took full advantage of it. They've overcome a lot of adversity, even putting on a protest to help get a season."
It would take a whopping six playoff wins for Wooster to hoist the Div. II state championship trophy. With a win Friday, a trip to third-seeded Westerville South would be likely for October 23. Second-seeded Massillon is favored to be looming in round three in the top of the Generals' regional half-bracket.
"Now's the time to start dreaming about winning a state championship," said Haas, who won his 100th career game as a head coach in Week 5. "If people thought going 6-0 in the regular season was demanding, try to go 6-0 in the playoffs.
"Our mental commitment, our level of execution, our level of practice, all of those things have to have to elevate. It's not about surviving practice now, it's about getting better at practice because you're going to play quality opponents."
Haas and the Generals should feel confident that they can play with just about anyone because of the complete performance they've displayed through the first six weeks.
In wins over Madison, Lexington, West Holmes, Mount Vernon, Mansfield Senor and Louisville, Wooster has outscored opponents by an average margin of 35.7-9.3.
"I think you have to start with our defense," said Haas, when asked about the biggest keys to the 6-0 record and outright Ohio Cardinal Conference title. "To give up less than 10 points a game is pretty impressive."
Wooster is in the playoffs for the eighth time. The 1986 Generals went 11-2, won two playoff games and advanced to the State Final Four when fewer teams qualified.
The only other Wooster team to win a playoff game was in 2014, when Marquise Blair led the way on a squad coached by Haas that went 1-1 in the postseason and finished 8-4 overall.
"I think we're probably more complete when you look at all aspects," said Haas, when asked to compare the current Generals to past squads.
Senior linebacker Joey Lyons leads the defense with 65 tackles and has three interceptions. Classmate Koty Henry has 53 tackles, including a team-high 8.5 sacks and senior Luke Stokes has 50 stops. Junior Micah McKee has a team-high four interceptions, while logging 46 tackles.
"Joey and Koty are three-plus year starters," Haas said. "They are tremendous workers and have a tremendous passion for Wooster football and in playing defense."
Haas also made it a point to mention junior cornerback Zach Harpster (2 INTs) as the team's "most improved player."
Joey Lyons, who has scholarship offers from Dayton and Valparaiso, is ranked first in a class of 247 with a 4.25 GPA
Henry, who's getting lots of interest from Div. III colleges including Mount Union, credited the team's chemistry for its success.
"(Going 6-0) is a great accomplishment," Henry said. "We have a lot of seniors on this team and we've been playing together for years now.
"I think the most improved part of our defense is our discipline," Henry added. "At the beginning of the season we had a lot of stupid penalties, and we have greatly decreased them."
Senior quarterback Owen Roach has passed for 1,265 yards and 15 TDs, going 102 for 175 through the air. He also leads the team with 526 yards rushing and seven TDs on 71 attempts. Senior Aeden Chavez and Lyons have 245 yards rushing and 244, respectively.
Roach has spread the wealth among six receivers, who have all topped 132 yards receiving and caught TD passes. McKee leads the way with 21 catches for 344 yards, with seniors Dajon Brown and Tyler Pettorini, along with junior Jack Williams and Harpster also grabbing TD catches.
Junior Drew Rader leads the team with 44 points, connecting on all seven field goal attempts and converting 23 PAT kicks. He's also averaged 33.1 yards a punt.
Other key contributors include seniors Josh Henderson, Ted Amstutz, Jimmy Lyons (national merit scholarship winner), Cooper Smith, Logan Shows, Braden Cook and Marius Stoll.
EXTRA POINTS – Wooster has had two seasons in which it was undefeated, but had a tie: 1938 (8-0-1) and 1949 (9-0-1). … The OCC tentatively has its last round of games scheduled for October 23, including Ashland at Wooster. Some fans have also wondered if the Orrville at Wooster game might be added late in the season. Haas hasn't even thought about those possibilities, stating that he's putting all of his focus on the playoffs and taking it week by week.