Congress asked to make cancer national priority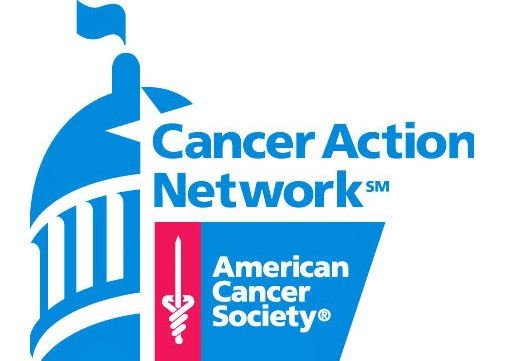 Nearly 700 cancer patients, survivors and their loved ones from all 50 states dialed in to calls and logged on to virtual meetings recently to ask members of Congress to make the fight against cancer a national priority.
Due to the coronavirus pandemic, the American Cancer Society Cancer Action Network hosted its Leadership Summit and Lobby Day virtually for the first time. While the event looked different, the advocates' dedication to critical issues including increased cancer research, prevention funding, and improved and more equitable access to clinical trials remains the same.
"Cancer hasn't stopped, so neither have we. Congress must take action to address the needs of cancer patients during and beyond the pandemic," said Lisa Lacasse, president of ACS CAN. "Emergency funding alone is not enough. We need consistent and significant increases in cancer research and prevention funding to ensure we maximize past investments and continue to make significant progress preventing and treating a disease that is projected to kill more than 600,000 Americans this year."
In addition to urging lawmakers to boost research and prevention funding, ACS CAN volunteer advocates encouraged lawmakers to advance legislation that addresses disparities in cancer care and supports more equitable access to cancer clinical trials through the Henrietta Lacks Enhancing Cancer Research Act.
The Act would help focus on identifying and removing barriers that prevent underrepresented groups from participating in cancer clinical trials. Communities of color and other medically underserved groups continue to have higher cancer rates and are less likely to be diagnosed early or receive optimal treatment compared to other groups.
"We need advancements in cancer prevention, detection and treatment to be available to everyone, regardless of race, ethnicity, gender, sexual orientation or their socioeconomic status," said Gary Reedy, CEO of the American Cancer Society and ACS CAN. "Our volunteers have an important role in communicating the critical responsibility lawmakers have in helping reduce cancer incidence and suffering across the entire continuum of this disease."
The virtual meetings followed a Lights of Hope Across America event, where 45,000 lit bags decorated with the names of those who've fought cancer were displayed in homes nationwide as a message of hope. The event replaced the annual Lights of Hope ceremony, which usually takes place on the steps of the Lincoln Memorial.
The American Cancer Society Cancer Action Network is making cancer a top priority for public officials and candidates at the federal, state and local levels. ACS CAN empowers advocates across the country to make their voices heard and influence evidence-based public policy change, as well as legislative and regulatory solutions that will reduce the cancer burden.
As the American Cancer Society's nonprofit, nonpartisan advocacy affiliate, ACS CAN is critical to the fight for a world without cancer. For more information visit www.fightcancer.org.