DeWine: Stay smart as vaccine rolls out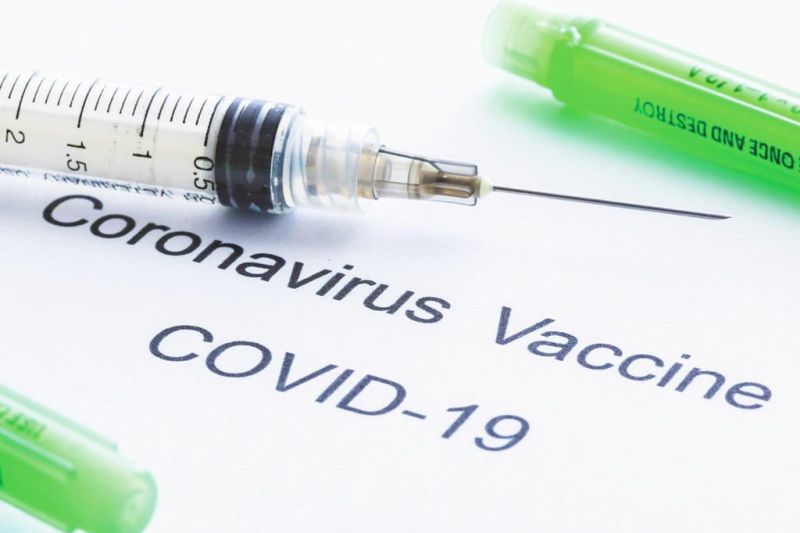 Ohio Gov. Mike DeWine and Lt. Gov. Jon Husted recently provided the following updates on Ohio's response to the COVID-19 pandemic.
DeWine announced the goals of phase 1B of COVID-19 vaccine distribution are to save lives and for schools to be fully open by March 1.
"Ohioans in the 65 and older category make up just under 87% of COVID deaths. This is a stunning number, and it's critical that we protect our older Ohioans," DeWine said.
In the next phase, vaccines will be available to those who choose to receive them who are 65 years or older or those living with severe congenital, developmental or early-onset medical disorders. Additionally, adults working in Ohio's schools will have the option to receive the vaccine. This is intended to assist schools in returning to in-person learning.
Additional details about the next phase are forthcoming.
The following phase 1A members are currently receiving the COVID-19 vaccine: healthcare workers and personnel, nursing home residents and staff, assisted-living residents and staff, psychiatric hospital patients and staff, people with developmental disabilities and those with mental illness who live in group homes or centers and staff at those locations, Ohio veterans homes residents and staff, and EMS responders.
Local health departments and hospitals will assist with managing mass vaccination clinics as more vaccines are shipped to Ohio.
"Ohio's public health departments and hospitals are experts at managing mass vaccination clinics, and I am thankful we can turn to them to begin vaccinating Ohioans against COVID-19," DeWine said.
Christina Conover, director of nursing for the Clark County Combined Health District, joined a recent public briefing to receive a COVID-19 vaccine and encouraged other first responders and healthcare workers to do the same.
Dr. Kevin Miller, emergency department physician, chief of Sugarcreek Fire Department and Tuscarawas County EMS director, and Dr. Jeffrey Cameron, Tuscarawas County coroner and emergency room doctor, both received their COVID-19 vaccine at the public briefing. Both doctors discussed their experiences in the emergency room throughout the pandemic and why they chose to receive the vaccine.
Additionally, advanced EMTs and paramedics will assist in administering the COVID-19 vaccine.
Dr. Carol Cunningham, an emergency room physician and Ohio's state medical director for emergency medical services, received a COVID-19 vaccine administered by Dan Samf, a paramedic with the Kirtland Fire Department.
Also, Charles Shepherd, a therapeutic program worker at Twin Valley Psychiatric Hospital, joined the Jan. 6 public briefing to receive a COVID-19 vaccine and discussed the impact the vaccine will have at state psychiatric hospitals.
As for the spread of COVID-19, it remains important Ohioans continue to be vigilant in following the prescribed protocol to slow the spread.
DeWine shared two new maps from the Ohio Department of Health for tracking how severe the spread of COVID-19 is in Ohio.
The first map measures cases per capita over time. The time-lapse map is based on the list of high-incidence counties and indicates the levels of spread from week to week.
The second map shows each Hospital Preparedness Region and what percent of the overall ICU patient population is COVID patients.
"At the beginning of August, we were at about 12% statewide, or 1-in-8 patients in the ICU was a COVID patient," DeWine said. "Now we're at 31%, or about 1-in-3 patients in the ICU is a COVID patient."