Foodbank kicks off campaign with virtual Harvest for Hunger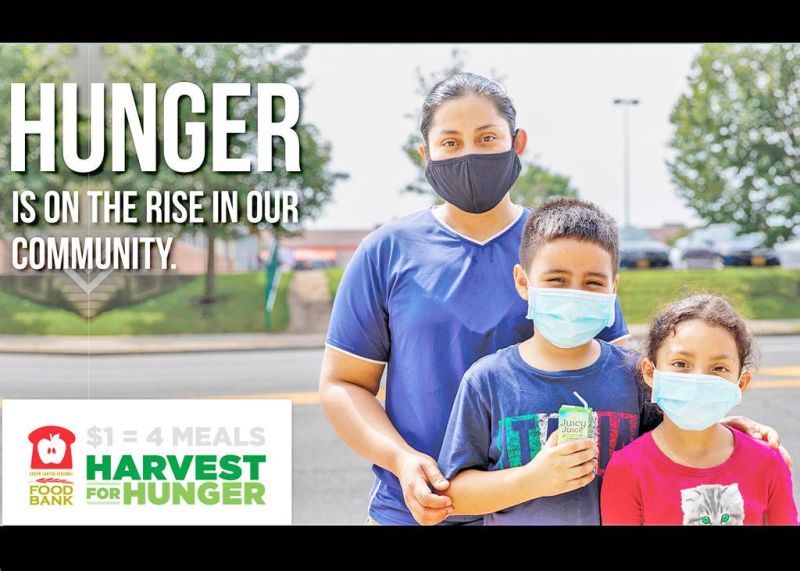 The Akron-Canton Regional Foodbank will celebrate 30 years of the annual Harvest for Hunger campaign this year. Community members interested in learning more about the campaign and how they can get involved are encouraged to attend a virtual kickoff event on Feb. 16 at 9 a.m.
The kickoff event brings together local organizations familiar with the campaign, in addition to new businesses interested in rallying behind the cause of feeding people and fighting hunger locally. This year's kickoff also will include an announcement regarding the food bank's plan for its 2021 COVID-19 recovery efforts.
The Harvest for Hunger campaign is led by returning co-chair Elizabeth Bartz, president and CEO of State and Federal Communications Inc., and new co-chair Sam Falletta, CEO of Incept. They will encourage community members and organizations to join this year's campaign at the virtual kickoff.
"Food security is such a basic thing, and I believe hunger in this community is not acceptable," Bartz said. "In the last year, the need has increased greatly. In the face of this frightful crisis, Dan Flowers and the food bank have kept their heads, expanded their hearts to take it all in and rolled up their sleeves to get the job done. The food bank is a lifeline for so many people. It never fails us. I support the food bank because it is the smartest and most effective way to address hunger in our community."
"I'm honored to be a part of this year's Harvest for Hunger campaign," Falletta said. "Each of us have been dealt a unique set of challenges by COVID, none more significant than the one out of every four children in our region who are facing food insecurity. There's never been a more critical time to assist one of the most important organizations in our region."
Harvest for Hunger is the food bank's largest fundraising campaign and helps support food distribution all year long. Support and engagement from the community helps ensure families struggling with hunger have a place to turn to during their time of need, which is important now more than ever as the food bank's eight-county region has experienced an estimated 31% increase in individuals facing food insecurity because of COVID-19.
This year's campaign will celebrate 30 years of partnership with The Greater Cleveland Food Bank, Second Harvest Food Bank of the Mahoning Valley and The Second Harvest Food Bank of North Central Ohio. Together, these four food banks have been fighting hunger across 21 Northeast Ohio counties for the past three decades.
To attend the virtual kickoff, register at www.akroncantonfoodbank.org/rsvp. For more information on the campaign, visit www.akroncantonfoodbank.org/hfh.