Free support available for those stressed by COVID-19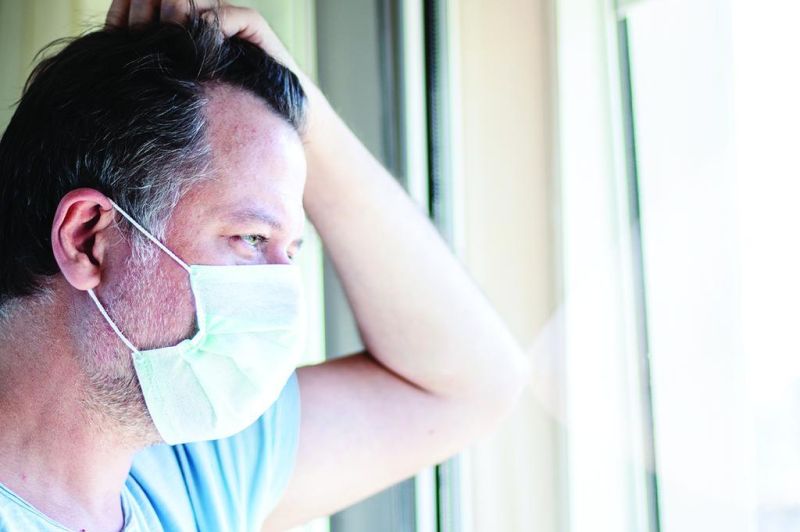 Strange circumstances can usher in some unique and frightening feelings, and during the COVID-19 pandemic, people's feelings and mental states are all over the map.
Several area organizations have united to provide some support in these times in which people are struggling with myriad circumstances, whether it is loneliness due to isolation, stress, depression, frustration or one of any of the emotions that have arisen due to the coronavirus pandemic.
Professional counselors from OneEighty, Anazao and The Counseling Center of Wayne & Holmes Counties are currently providing free phone support for those struggling with the health crisis and the stay-at-home order.
If someone is struggling with any type of symptoms due to the pressure the world currently faces, the organizations are there to lend a helping hand and someone to listen.
They are doing so by offering two free 30-minute support sessions in which their professionals will help people take steps to wade through their current state of mind.
With issues like increasing unemployment numbers, reduced hours that bring with it reduced wages, loss of health insurance and the fear of what tomorrow might bring, the opportunity to connect with caring professionals at no cost is a tremendous opportunity.
"It is something new that we are marketing toward two types of populations," said Gina Patterson, psychologist and clinical director at OneEighty. "One is those struggling with loneliness and isolation, or whether someone is cooped up at home with five kids and trying to deal with the stress and pressure, or maybe someone is dealing with the stress of being an essential worker and feeling stressed out about that."
Patterson said those types of people in those situations may not need professional counseling but rather just some encouragement and support they can receive in the two sessions.
In addition the organizations are offering free counseling for first responders who are facing many dangers in dealing firsthand with COVID-19.
Patterson said reaching out to those people is crucial during this time when they may be feeling mentally and physically fatigued and in need of encouragement.
"It is easy to see how our first responders are feeling overwhelmed, stressed out and anxious during the pandemic," Patterson said.
Health-care workers, EMTs, law enforcement and others who may be experiencing struggles during this time are being provided with a place to turn to get help that can get them back into a better place mentally.
"Maybe they don't need formal counseling; maybe they simply need someone to talk to and someone to listen to them," Patterson said. "During the call we may recognize that the person could benefit from ongoing counseling, and that can be scheduled."
Patterson said having someone who cares to listen to people is always beneficial, now more so than ever.
Those calling in may do so anonymously, not having to provide their name or other personal information, which will allow them to talk freely and openly about what they are experiencing.
"There is no manual for how to get through this for people to open up and read, but we want people to realize that they don't have to go through this experience alone," Patterson said.
All three agencies have qualified counselors who will work the telephone lines and provide tele-help treatment. Patterson said all three agencies have staff qualified in mental health to deal with issues.
Should someone use their two free calls and still feel a need to pursue further counseling, Patterson said all three agencies have sliding-scale fees based on income that will allow someone to continue their counseling at a cost better suited to their financial state.
"We are all nonprofit, so we are all here to be able to support the community," Patterson said. "Our directors meet on a regular basis, and that was something they stressed when they came up with the idea."
The time table for the free two-call offer is currently open-ended because nobody can perfectly predict exactly how long the epidemic will last. Patterson said it will continue through at least June 1, and should the need continue to be there, they will extend the service until it is no longer needed.
Those wishing to take advantage of the new opportunity may call any of the three organizations to set up their two free sessions: OneEighty at 330-264-8498, Anazao at 330-264-9597 and The Counseling Center at 330-264-9029.
Websites for each of the agencies are www.one-eighty.org, www.anazao.co and www.ccwhc.org.