Hiroshima survivor virtual speaker at series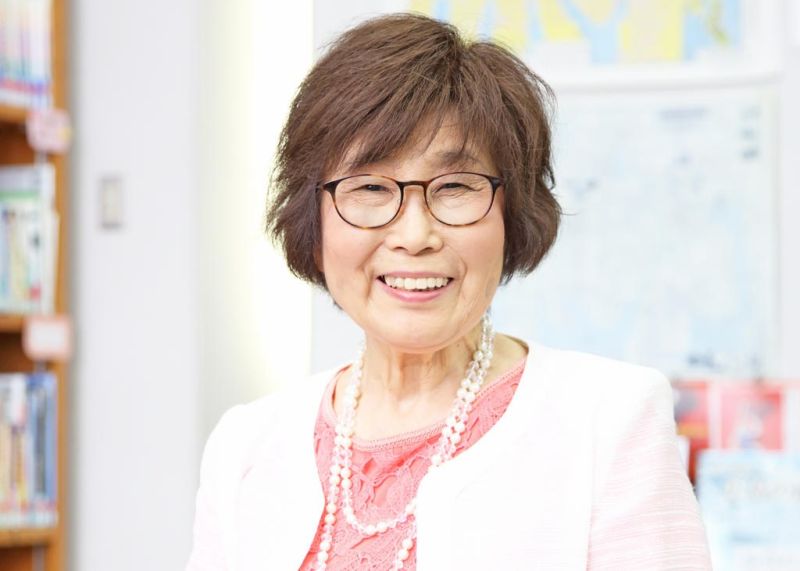 The Cleo Redd Fisher Museum's virtual Speaker Series will go international this month as it welcomes atomic bomb survivor Keiko Ogura from Hiroshima, Japan. The museum is partnering with the world-renowned Hiroshima Peace Memorial Museum to make it possible to hear the story of Ogura and other survivors.
On Aug. 6, 1945, the United States dropped an atomic bomb on Hiroshima, killing an estimated 140,000 residents. Eight-year-old Ogura was at home with her family, a mile and a half from the epicenter of the explosion, when their roof was blown off and the interior collapsed. Thankfully, she survived but witnessed harrowing scenes.
In 1962 she married Kaoru Ogura, who was the director of Hiroshima Peace Memorial Museum and a secretary general of Hiroshima Peace Culture Foundation. He was engaged in the promotion of A-bomb exhibitions outside Japan. After her husband's death in 1979, she began working for Hiroshima herself and deepened international exchanges with writers and journalists and became an interpreting coordinator for peace-movement visitors from abroad.
In 1984 she established Hiroshima Interpreters for Peace and published Hiroshima Handbook and Hiroshima Peace Park Guide. Since April 2011 she became an official A-bomb survivor of the Hiroshima Peace Cultural Foundation, delivering her experience in English for foreigners. She received the Hiroshima Peace Center Foundation's 25th Kiyoshi Tanimoto Peace Prize in 2013. Since 1990 she has appeared numerous times in worldwide media sources and at international peace conferences.
The virtual program will be held live on Monday, Oct. 19 at 8 p.m. with a Q-and-A to follow. The event will be streamed to the museum's Facebook page and YouTube account. The broadcast links for this program will be posted to the museum's website at www.crfmuseum.com under the Calendar of Events page one week in advance of the program. In order to watch, anyone can subscribe to the museum's Facebook or YouTube accounts to receive a notification when the program goes live or visit www.crfmuseum.com/events prior to 8 p.m. to find the broadcast links.
Anyone with questions regarding how to join the live broadcast or subscribe to future events is encouraged to call the museum at 419-994-4050 or visit www.crfmuseum.com.