Hospice golf classic Aug. 25 at Pines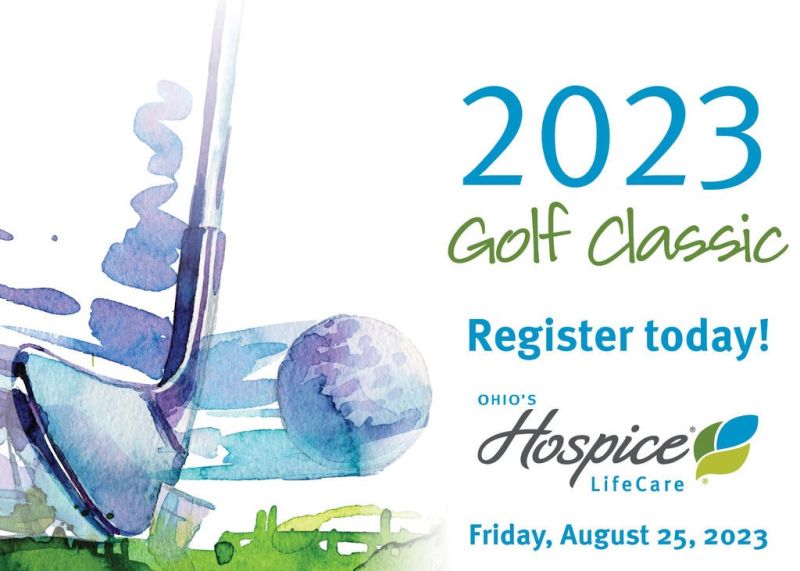 Ohio's Hospice LifeCare will host its golf classic on Friday, Aug. 25 at The Pines Golf Club, 1319 N. Millborne Road, Orrville. Sponsored by presenting sponsor Charm Builders, members of the community are invited to join Ohio's Hospice LifeCare for a day of golf, lunch, drinks, dinner and games of chance to support its mission of serving patients, families and the community.
The scramble will begin with registration at 9 a.m. with coffee and doughnuts, followed by a 10 a.m. tee time. The cost is $125 per golfer or $500 for a team of four. To register online, visit www.OhiosHospice.org/OHLCGolf23.
To request a registration form, call 330-264-4899. Registration forms also are available in the lobbies of the Gustafson Center for Supportive Care and the main building, both on the campus of Ohio's Hospice LifeCare, 1900 Akron Road, Wooster.
Net proceeds from the golf classic will benefit Ohio's Hospice LifeCare patient care and services.
Sponsors for the golf outing include Wooster Glass, Pomerene Hospital, Lincoln Financial, Wooster Color Point, McGohan Brabender, Wooster Hydrostatics, Trillium Creek Dermatology and Roberts Funeral Home. Some sponsorship opportunities are still available. For questions or sponsorship information, email or call Katherine Ritchie at KRitchie@LifeCareHospice.org or 330-264-4899.
Ohio's Hospice LifeCare, a not-for-profit organization established in 1982, is an affiliate of Ohio's Hospice that serves communities in Northeast Ohio.